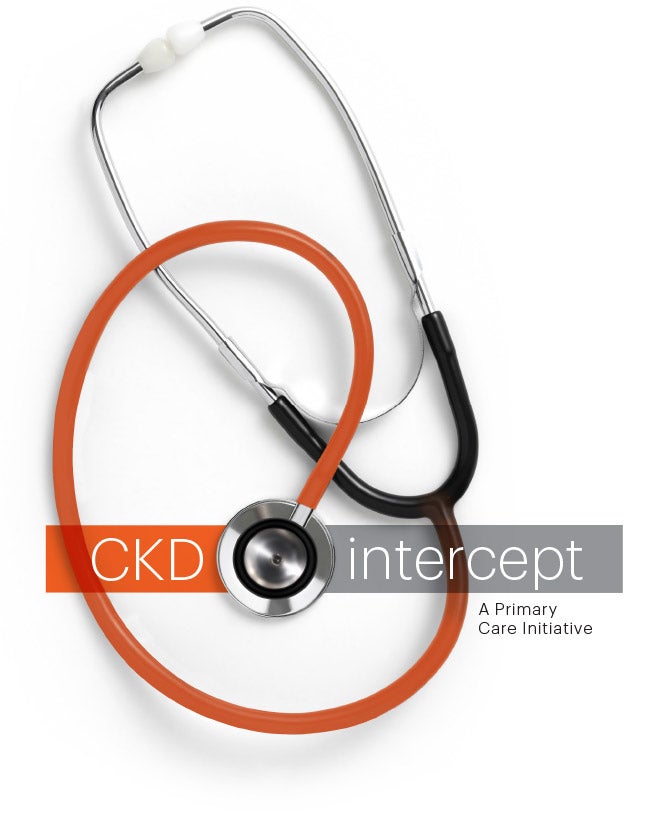 CKDinform
Early Detection and Prevention
What is it?
CKDinform is a collection of evidence-based resources for primary care practitioners (PCP). This diverse "toolbox" will enable PCPs to recognize chronic kidney disease (CKD) earlier and develop treatment protocols to slow progression.
Why is it relevant?
Research suggests that as many as 90% of people living with chronic kidney disease (CKD) are at increased risk of mortality through cardiovascular disease, kidney failure, and other comorbidities of CKD. Earlier diagnosis and treatment can slow or stop the progression of CKD, as well as outlays of billions in healthcare dollars for kidney failure. Primary care practitioners serve as the gateway to care for the majority of Americans, and are ideal entry points to identify CKD and improve health outcomes.
How do I use it?
Medical Advisory Board members are encouraged to extend CKDinform into local symposia, Grand Rounds, or collaborative education with the local primary care organizations (AAFP, ACP, AAPA). Handouts (listed below) can be distributed to practitioners who attend the symposium.
CKDinform: A CME/CE Activity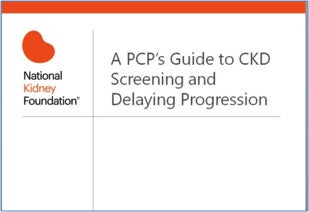 This CME/CE activity targeting PCPs includes 1-3 topics (1-hour per topic) and addresses early identification, diagnosis, and management of chronic kidney disease (CKD). By applying the information and tools from these symposia, PCPs will see an immediate and striking upswing in CKD diagnosis, resulting in better patient outcomes. At the end of the symposium, PCPs and other attendees will understand:
The burden of CKD to the population
CKD risk factors
Vital detection methods and interpretation of test results
The roles of GFR and albuminuria in CKD detection
Evidence-based treatment recommendations and management plans for CKD
The need for timely referral to nephrologists
The importance of patient education and counseling
This symposium will be offered at various locations throughout the country. A preview of the slide presentations for each topic are listed below. Participants interested in attending or organizations interested in collaborating to implement this program are encouraged to contact Kathryn Pucci, Vice President, Education at the National Kidney Foundation – 212-889-2210
The educational resources listed below are provided to practitioners who participate in the CKDinform symposium.
Safety Card for Patient Care
This quick reference card summarizes important recommendations for medication management and patient safety for those with chronic kidney disease from the KDOQI Primary Care Commentary. The chart summarizes cautionary safety recommendations for practitioners when prescribing medications in people with CKD.
ACCESS TOOL
Risk Assessment Tool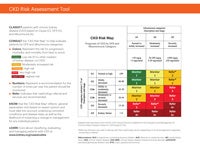 The interactive "Risk Map" allows primary care practitioners and others to explore clinical insights into classifying and managing patients who have- or who are at risk for chronic kidney disease. Practitioners can self-educate about CKD by exploring the many embedded case studies.
ACCESS TOOL (01-10-7027)
Critical Care Algorithm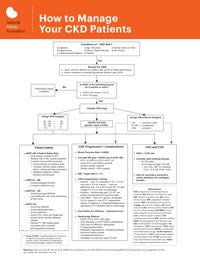 This reference card outlines critical steps related to the criteria for CKD, identifying risk factors, performing diagnostic tests, and classifying the patient's status by cause, GFR, and albuminuria. It includes an algorithm for the treatment of CKD patients which focuses on patient progression, CVD risk, and patient safety.
ACCESS TOOL (02-10-6800)
Additional Materials
Additional Information