Introducing CKD
intercept

, a groundbreaking initiative from the National Kidney Foundation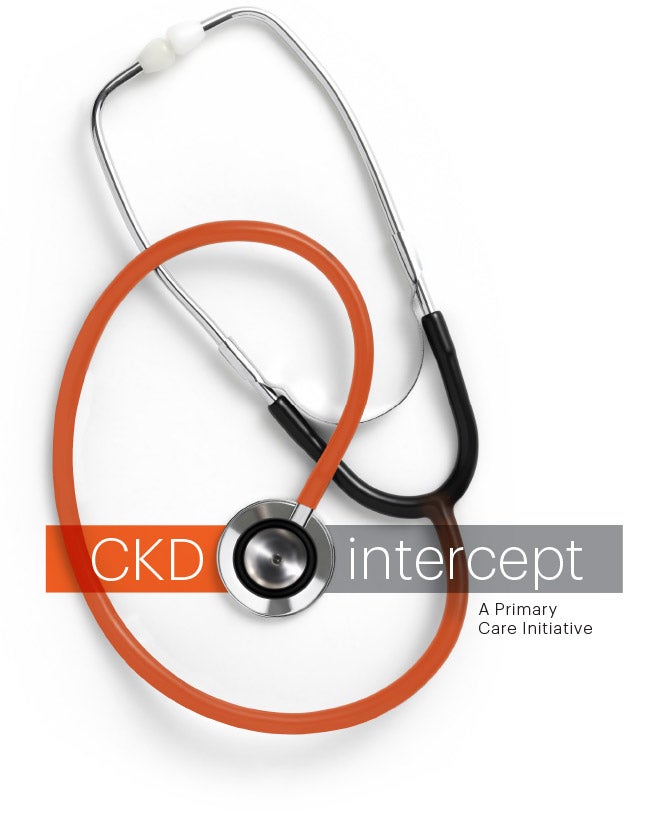 At the National Kidney Foundation (NKF), we recognize that caring about patients is the practitioner's top priority. But the volume of patients in today's healthcare environment challenges capacities and leaves practitioners constantly seeking better knowledge to maintain and improve the quality of care.
That is why we're launching CKDintercept, an exciting new initiative to provide the knowledge and tools to alter chronic kidney disease (CKD) outcomes, improve patients' quality of life, and have an impact on CKD healthcare spending nationwide. Early diagnosis and treatment can slow or stop the progression of CKD as well as avoid outlays of billions in healthcare dollars for end-stage renal disease (ESRD) care.
As many as 22 million Americans —

90%

of people living with chronic kidney disease (CKD) — are at risk for a heart attack, stroke, or premature death.
CKDintercept employs a diverse, ever-broadening strategy of activities involving primary care practitioners (PCPs), managed care, laboratories, educational institutions, government agencies, and the patients themselves. The program will offer:
Continuing education seminars
Tools to ensure systemic change in healthcare and educational institutions
Patient education and awareness programs
Data gathering for a clearer clinical picture
New means of reporting patient results
Ongoing consultation with leaders in education and the healthcare industry
Simple, in-office procedures with immediate results
The first component of this innovative program is CKDinform. CKDinform will enable PCPs to recognize CKD earlier and develop treatment protocols to slow progression.