Kidney Advocacy Committee & Kidney Outreach Team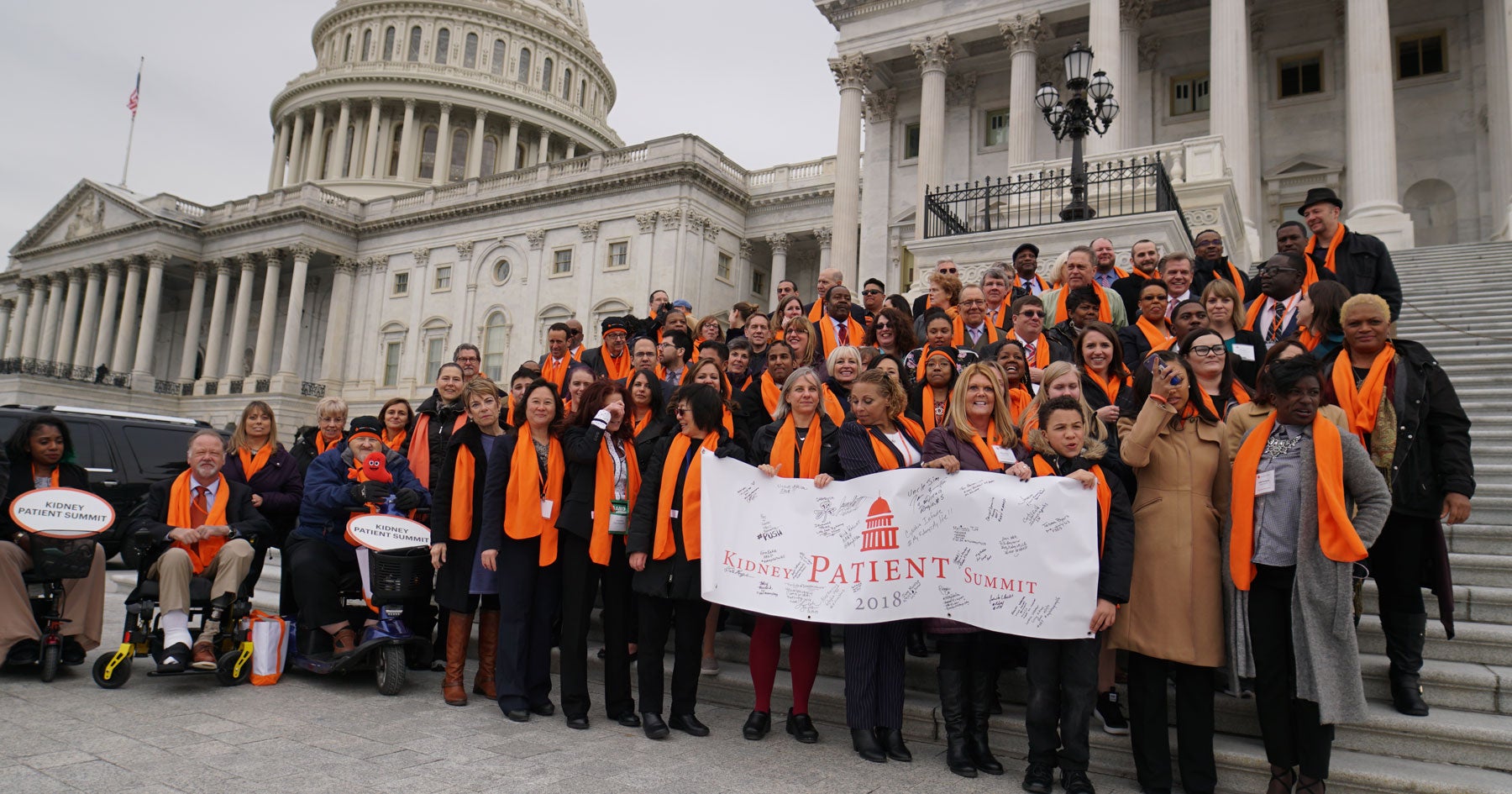 The National Kidney Foundation's (NKF) Kidney Advocacy Committee (KAC) and Kidney Outreach Team (KO Team), are growing groups of approximately 300 elite patients, professionals and community leaders who use their personal experiences and expertise to inform elected officials and other key decision makers on kidney-related legislation, policies, research, programs and education.
Our volunteer advocates participate in a wide array of activities to change kidney disease health policy to improve care, quality of life, increase kidney transplantation and treatment of kidney disease. Our advocates meet with federal and state elected officials to build support for legislation in Congress and their state capitals – such as preventing insurance discrimination against living organ donors, supporting living organ donation, and increased funding for programs to research and treat CKD.
Additionally, they educate other Americans about the risks of developing chronic kidney disease (CKD) and bring to light the challenges of living with CKD. Advocates serve as speakers on panels, co-chairs of conferences, focus group participants, and patient research reviewers for NKF, as well as other stakeholder organizations including government, healthcare providers, and other kidney groups.
Whether you are a patient, caregiver, living organ donor or healthcare professional we need YOU to make better kidney policy possible.
The National Kidney Foundation is dedicated to improving the awareness, diagnosis and treatment of kidney disease and our KAC advocates are champions of our priorities and initiatives. Click here to learn more about current NKF initiatives and legislative priorities.
Learn more about our advocates in action by clicking here to follow our Advocacy Blog.
Hear about our mission in your advocates own words
Learn about the great work our advocates are doing as part of the Annual Kidney Patient Summit