Lack of Government Accountability and Oversight is Costing Lives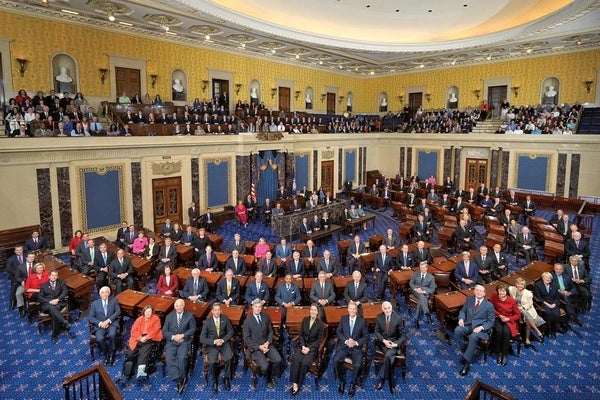 Statement from the National Kidney Foundation on today's Senate Hearing on UNOS
August 3, 2022, New York, NY — The following is a statement from Kevin Longino, Chief Executive Officer of the National Kidney Foundation and a kidney transplant recipient on today's Senate Hearing on the United States Network for Organ Sharing (UNOS).
"With twelve people dying each day waiting for a lifesaving kidney transplant, it is clear that our organ donation and transplant system is underperforming. Patients deserve an equitable transplant ecosystem that does not rely on antiquated information technology. Organ donors and their families who make the selfless decision to save lives through donation deserve a system with high-quality care and patient safety standards to preserve their life-saving gift of organs. And taxpayers deserve a transparent and accountable organ donation and transplant system dedicated to the responsible use of their dollars. Unfortunately, testimony from today's Senate Finance Committee Hearing raises some troubling concerns about the performance of the system.
As a leading advocate on behalf of the nearly 100,000 in need of a kidney transplant, the National Kidney Foundation calls on all stakeholders – the government, the United Network for Organ Sharing, Organ Procurement Organizations, Transplant Centers, nephrologists, and patients alike – to work together to improve this system to make sure every patient who needs a transplant can get one.
Thirty-seven million individuals in the United States, 1 in 7 adults, are estimated to have chronic kidney disease (CKD).[1] The prevalence of kidney failure is expected to increase dramatically, possibly exceeding one million people who may eventually need access to the transplant waitlist by 2030.[2] There are not enough deceased or living donor organs to meet current or future needs creating a public health emergency that needs immediate attention.
UNOS has demonstrated that they are not proficient with logistics, organ transportation, nor information technology, which has contributed to an egregiously high number of discarded organs, causing patients to die on the waitlist. This is a tragedy that can be fixed. NKF supports the immediate separation of the OPTN contract components and the leveraging of experts to increase the number of patients receiving life-saving organs.
NKF supports aggressive efforts to make the transplant system accountable for the ethical stewardship of organs as a precious, life-saving resource. We advocate for policy changes to maximize the number of kidneys procured and transplanted while minimizing the number of kidneys discarded. We are working to enhance the transplant process to become more transparent and patient-centric. We are pushing for continuous performance improvement across the transplant system, including technological reforms. And we firmly believe in health equity and have led efforts to end race-based adjustments throughout kidney care, including in organ procurement organization (OPO) metrics.
NKF has communicated with the Centers for Medicare and Medicaid Services (CMS), Health Resources & Services Administration (HRSA), Organ Procurement and Transplantation Network (OPTN), and Scientific Registry for Transplant Recipients (SRTR) on strategies to improve the organ donation and transplant system. Our firm hope is today's hearing will finally provide the catalyst necessary to advance these policies and ensure that organ failure patients have access to a high-functioning, equitable, and patient-centered transplant system."
To learn more about kidney disease and how to maintain optimal kidney health visit www.kidney.org/.
About National Kidney Foundation
The National Kidney Foundation (NKF) is the largest, most comprehensive, and longstanding patient-centric organization dedicated to the awareness, prevention, and treatment of kidney disease in the U.S. For more information about NKF, visit www.kidney.org.
---
[1] Centers for Disease Control and Prevention. Chronic Kidney Disease in the United States, 2021. Centers for Disease Control and Prevention; 2021.
[2] McCullough KP, Morgenstern H, Saran R, Herman WH, Robinson BM. Projecting ESRD Incidence and Prevalence in the United States through 2030. J Am Soc Nephrol. 2019 Jan;30(1):127-135. DOI: 10.1681/ASN.2018050531. Epub 2018 Dec 17. PMID: 30559143; PMCID: PMC6317596.