Medication Management Reduces Dialysis Patient Hospital Readmissions, Study Shows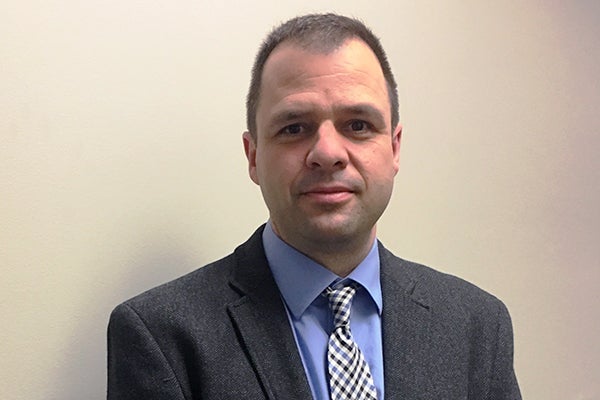 Harold J. Manley
AUSTIN, TX—April 11, 2018— A new study shows that health care centers were able to cut dialysis patients' hospital readmission rate by 48 percent in the month following the patients' discharge through multidisciplinary medication therapy management (MTM).
The findings strongly suggest that MTM programs have the potential to improve patient outcomes and reduce costs, according to the study's authors. They reported their findings at the National Kidney Foundation 2018 Spring Meetings in Austin, Texas. The abstract has been accepted for publication by the American Journal of Kidney Diseases. The reduction in readmissions was accomplished though MTM program interventions occurring once a patient was discharged to home after a hospitalization event. The MTM intervention was a three-step process: first, nurse medication reconciliation; second, a pharmacist medication review to identify any medication related problems (MRP); and lastly, the creation of a medication action plan containing specific recommendations for physician consideration.
"This is the first study to demonstrate that addressing medication-related problems post hospital discharge through a structured and multidisciplinary MTM process can reduce 30-day readmission rates," said Harold J. Manley, the study's lead author.
Dialysis patients frequently experience MRPs and these may contribute to hospital readmissions. To reduce the potential impact MRPs have on hospital readmissions, Dialysis Clinic, Inc (DCI), in Nashville, Tenn., implemented a multidisciplinary MTM intervention, provided after a patient was discharged home across three DCI End Stage Renal Disease Seamless Care Organizations (ESCOs). The DCI ESCOs involved 27 dialysis clinics across four different states (NJ, NY, TN and SC). The researchers examined 1,276 discharges for patients released between October 2015 to April 2017, excluding patients who were readmitted less than three days after release, or who died or entered hospice within one month.
Nearly 25 percent (n=293) of the patient discharges received MTM intervention, resulting in a 30-day hospital readmission rate of 14 percent, compared to 28 percent readmission for those discharge events that did not receive MTM interventions. Discharges with additional MTM intervention had significantly lower chance of being readmitted to the hospital in all three analytical methods used: univariate analyses; time varying analyses adjusted for factors such as age, race, gender, diabetes, albumin, catheter, dialysis cause, vintage, marital status, and frequent hospital admissions in prior months; and cox regression of one-to-one match based on propensity score and program period activity.
The ESCOs participating in the study are part of a larger effort, developed under the authority of the Center for Medicare and Medicaid Innovation, to test new, coordinated, service delivery models for patients with End Stage Renal Disease, or kidney failure. The new care models are aimed at enhancing quality of care while reducing program expenditures.
NKF Spring Clinical Meetings
For the past 27 years, nephrology healthcare professionals from across the country have come to NKF's
Spring Clinical Meetings
to learn about the newest developments related to all aspects of nephrology practice; network with colleagues; and present their research findings. The NKF Spring Clinical Meetings are designed for meaningful change in the multidisciplinary healthcare teams' skills, performance, and patient health outcomes. It is the only conference of its kind that focuses on translating science into practice for the entire healthcare team.
Kidney Disease Facts
Thirty million American adults are estimated to have
chronic kidney disease
—and most aren't aware of it. One in three American adults are at risk for chronic kidney disease.
Risk factors for kidney disease
include diabetes, high blood pressure, heart disease, obesity and family history of kidney failure. People of African American, Hispanic, Native American, Asian or Pacific Islander descent are at increased risk for developing the disease. African Americans are three times more likely than Whites, and Hispanics are nearly one and a half times more likely than non-Hispanics to develop end-stage renal disease (kidney failure).
The National Kidney Foundation (NKF) is the largest, most comprehensive and longstanding organization dedicated to the awareness, prevention and treatment of kidney disease. For more information about NKF visit
www.kidney.org
.