NKF applauds the House Appropriations Committee for its dedication to fighting kidney disease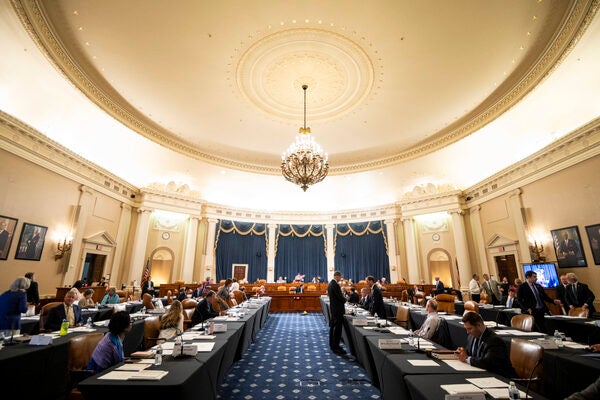 New York, NY (July 1, 2022) – The following is a statement from Kevin Longino, Chief Executive Officer of the National Kidney Foundation and a kidney transplant recipient, on the House Appropriations Committee's FY 2023 Labor, Health and Human Services, Education, and Related Agencies appropriations bill.
"The National Kidney Foundation applauds the House Appropriations committee for its dedication to fighting kidney disease, especially its significant investments in programs to promote kidney disease diagnosis and treatment, research and innovation, and access to transplantation.
The federal government spends more than $153 billion annually treating people with kidney disease. The investment made by House Appropriators today will help shift our focus from costly kidney care to a model that promotes kidney health.
NKF thanks Chair DeLauro, Ranking Member Granger, Ranking Member Cole, and the dozens of Members of Congress who supported these important provisions. We look forward to working with Senate appropriators to ensure that these investments are preserved, and to enacting this important funding bill."
The FY 23 Labor, Health and Human Services, and Education Appropriations bill passed by the Appropriations Committee today includes the following NKF priorities:
Increased investment in kidney disease prevention and management - The committee includes $8.5 million for the Center for Disease Control's (CDC) Chronic Kidney Disease program to accelerate activities to increase awareness, diagnosis, and treatment of chronic kidney disease.
Increased Investment in Living Donation: a $1 million increase to the National Living Donor Assistance Center to a total of $8 million
Ongoing Investment in Innovation and Research, including:
$5 million for Kidney X
Support for research focusing on health disparities in the prevention, diagnosis, and treatment of kidney disease among racial and ethnic minority populations
Support for research to develop new equations for estimating GFR that do not include race as a modifier
Support for research into rare kidney disease and health equity initiatives
Reducing Organ Discards – provisions to encourage the transplantation of moderate-to-high Kidney Donor Profile Index (KDPI) kidneys at risk of discard to alleviate the organ shortage.
About National Kidney Foundation
The National Kidney Foundation (NKF) is the largest, most comprehensive, and longstanding patient-centric organization dedicated to the awareness, prevention, and treatment of kidney disease in the U.S. For more information about NKF, visit www.kidney.org