NKF Recognizes 50th Anniversary of Life-Saving Medicare End-Stage Renal Disease Program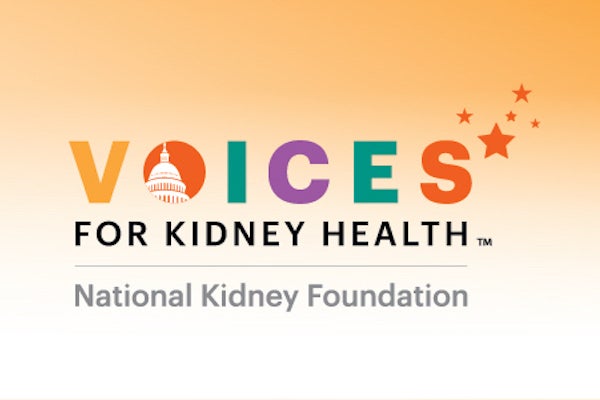 Statement from Kevin Longino, Chief Executive Officer of the National Kidney Foundation and a kidney transplant recipient, in recognition of the 50th Anniversary of the Medicare ESRD benefit:
October 27, 2022, New York, NY - "Fifty years ago, a kidney failure diagnosis was tantamount to a death sentence. Even though technology existed to extend the lives of kidney patients, it was extraordinarily expensive and unavailable to the majority of patients nationwide. Before the Medicare End-Stage Renal Disease (ESRD) program, patients literally had to beg for their lives to access this technology, but with a sweep of a pen, Congress and President Nixon changed all that.
By guaranteeing access to dialysis in 1972, the Medicare ESRD benefit transformed kidney care in countless ways. When it was enacted, only 10,000 Americans received dialysis. Today, more than 550,000 kidney patients in America access this critical, life-extending care. Another 240,000 have received the life-saving gift of a kidney transplant. Over the past half-century, millions of lives have been saved by the Medicare ESRD benefit.
The ESRD program has improved not only the lives of the thousands of patients in need of a kidney but has advanced the entire field of transplantation. Advances in surgical technique, immunosuppression, histocompatibility, organ preservation, operational efficiencies, and other innovations were made possible due to Medicare coverage of kidney transplants. These advancements benefit all transplant recipients.
At each step of the way, the National Kidney Foundation has fought to improve the lives of kidney patients. In 1972, we led the advocacy effort to create the ESRD benefit, testifying before Congress on numerous occasions and meeting with congressional champions to build support on for the initiative. We pioneered the first national clinical practice guidelines for dialysis – an advancement that reduced patient mortality on dialysis and improved the quality of life for dialysis patients. We advanced the field of home dialysis by training providers on its use and fighting for policy changes that enhance patient access.
As we look to the future, NKF hopes to make dialysis – and the need for it – obsolete. Through our Innovation Fund we will accelerate the development of technologies such as a portable dialysis machine or an artificial kidney. Our professional education will equip the next generation of kidney care clinicians with the skills, information, and resources they need to prevent, delay, and treat kidney disease. And we will advocate for increased federal investment in kidney health, expanded access to home dialysis and transplantation, delivery of more patient-centered care, and policies that transform the lives of kidney patients."
To learn more about NKF's advocacy efforts, visit voices.kidney.org.
About National Kidney Foundation
The National Kidney Foundation (NKF) is the largest, most comprehensive, and longstanding patient-centric organization dedicated to the awareness, prevention, and treatment of kidney disease in the U.S. For more information about NKF, visit www.kidney.org.