Division Office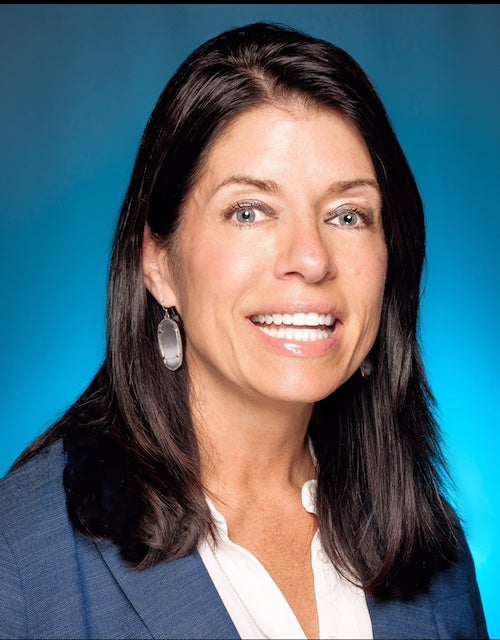 Kathleen Davis
Executive Director
Kathleen Davis is the Executive Director at the National Kidney Foundation. She feels fortunate to work with a wonderful NKF team both locally and nationally, a very involved, professional and talented Advisory Board and Medical Advisory Board as well as dedicated volunteers who are the heart of our market. "It is an honor and privilege to serve the community with the programs we offer patients and medical professionals."
Along with her fiancé Jeff and daughter Rachel, Kathleen enjoys hiking, traveling, and spending time with friends and family.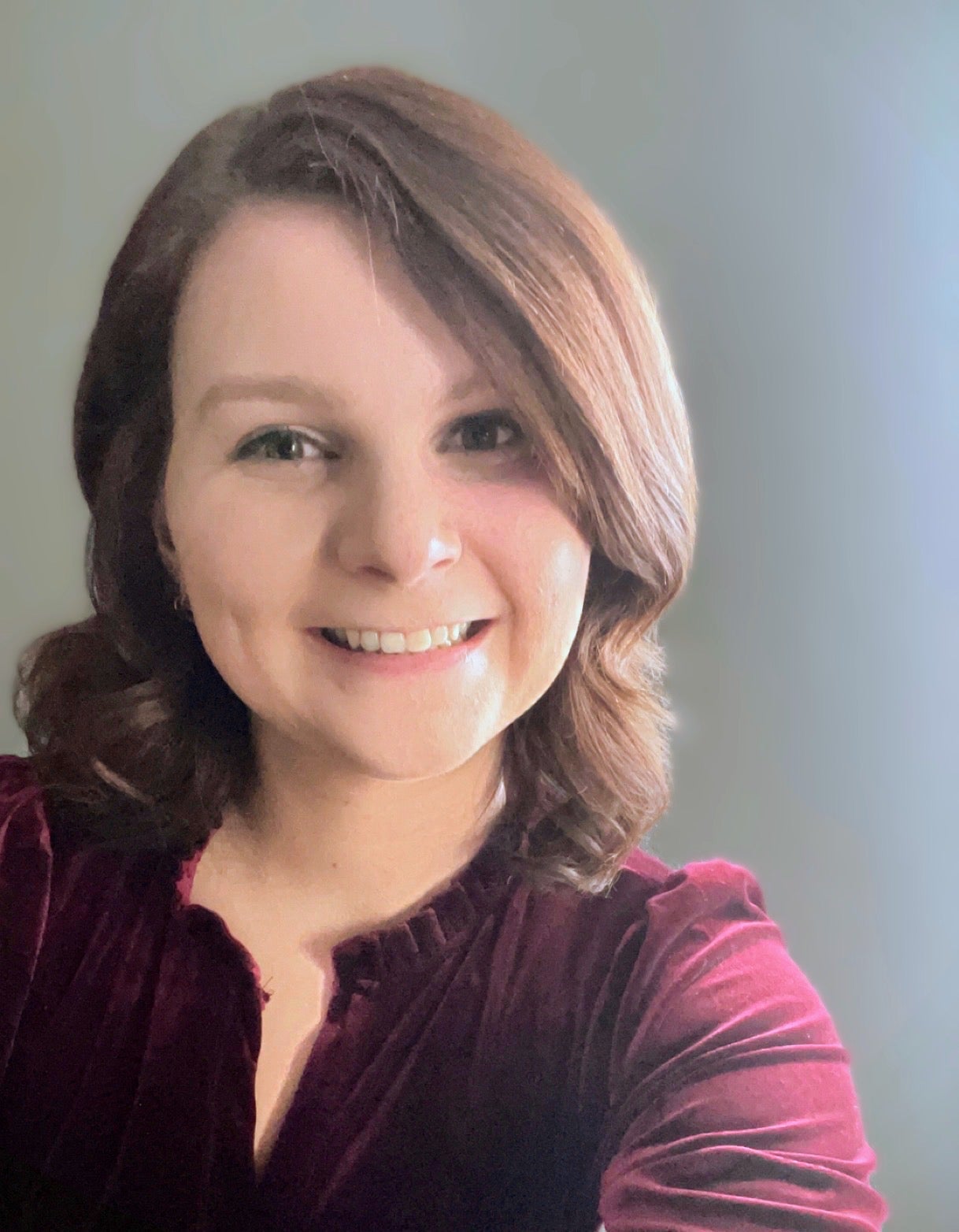 Kourtney Ilbery
Senior Development Manager
Kourtney has been with the National Kidney Foundation since March of 2020 as the Development Manager and was recently promoted to Senior Development Manager. Her passion for the nonprofit sector and helping communities in need came from losing her Great Grandmother to kidney disease in 2008. She is originally from Bluford, IL, but moved to the St. Louis Metro East region in 2015. Kourtney holds a Bachelors Degree in Social Work from Southern Illinois University Edwardsville and a Master's Degree in Nonprofit Leadership from Webster University. In her spare time, Kourtney enjoys walking and biking the Madison County trails with her husband, Noah, and bernedoodle named Charles Barkley.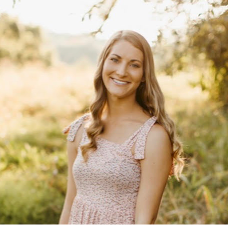 Maggie Zysk
Development Coordinator
Maggie Zysk is the Development Coordinator for the National Kidney Foundation. She just recently graduated from the University of Missouri-Kansas City with a Bachelor of Business Administration, with an emphasis in Marketing. Her passion for events and helping others has led her in assisting many within the community to raise awareness for individuals affected by kidney disease. Maggie is from Imperial, Missouri. In her spare time, she enjoys spending time with her family outdoors, or anywhere they are together.
Directions
Directions to our office:
We are located at 1001 Craig Road Suite 480 Saint Louis, MO 63146-6217, approximately 1 mile from Highway 270 and approximately 2 miles west of Lindbergh Boulevard in the Oaks Building directly off of Craig Road. There's a Dierberg's Shopping Center located across the street.
Volunteer Opportunities
As with other non-profit organizations, volunteers are crucial to our success. Volunteers enable our staff to serve more patients, fund more research and offer more community and professional educational materials and opportunities. For more information about our opportunities please review our Volunteer Handbook or contact Maggie Zysk.
Office Volunteer: Volunteers will receive a brief on-site training that will occur upon arrival at the office. Activities includes making thank you calls, putting together event and education materials, writing thank you notes and helping with other administrative tasks.
Event Volunteer: Help us on event day by setting up, breaking down and otherwise helping ensure a successful event. Opportunities are available for our Gala, Walk, Professional Education Conference and the KEEP Healthy public screening program.
Committee Member: Play a leadership and fundraising role by helping organize one of our four signature events. You will be responsible for attending monthly or bi-monthly meetings to discuss upcoming events/ programs specifics. Committee Members will be expected to work as team, bringing fresh ideas, business connections, sponsors, volunteers and donors that will support the NKF.
Advisory Board of Directors: Help the National Kidney Foundation advance our mission of awareness, prevention and treatment to those with, and at risk for, kidney disease in Kansas City. Our Directors are expected to introduce the NKF to new community and business leaders, provide insight to our strategic direction and help us achieve our fundraising goals.
Local Board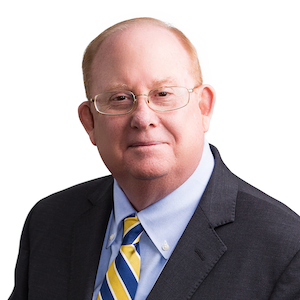 Craig Adoor, Board Chair
Partner, Husch Blackwell LLP
Craig is a kidney transplant recipient and has served on the National Kidney Foundation Board of Advisor's for more than five years. His involvement in the National Kidney Foundation is fueled by his personal connection to kidney disease. He is proud to serve on the board and share his passion with others to help impact the Kidney Community.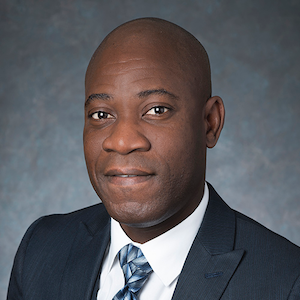 Komla Ahlijah
Vice President Data & Analytics, Eyecare Partners
Komla became involved with the National Kidney Foundation after a close family member received a kidney transplant. Komla is also involved in the non-profit organization Toys for Togo which is dedicated to providing a healthy childhood experience to needy children and at-risk youth in Togo, West Africa.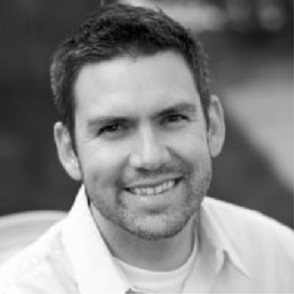 Hosea Bartlett (Bart)
Physician Relations Manager – Business Development, SSM Health Saint Louis University Hospital
Bart has worked at SSM Health Saint Louis University Hospital for 8 years and has worked in the kidney transplant program there for 5 years. Bart builds relationships with community nephrology groups and educates dialysis unit staff and patients about kidney transplantation. Through these efforts, he has seen the burden of kidney disease on our community and has learned the importance of awareness and prevention.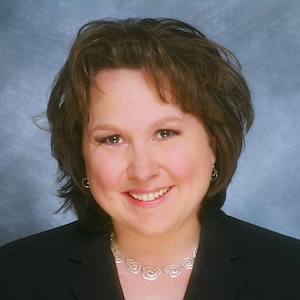 Kelly Rauh Baumer
Vice President, Specialty Services, SSM Health Saint Louis University Hospital
Kelly has experience working with the National Kidney Foundation through SSM Saint Louis University Hospital's transplant program. She is excited to continue to spread the NKF's mission to improve the health and well-being of those affected by kidney disease.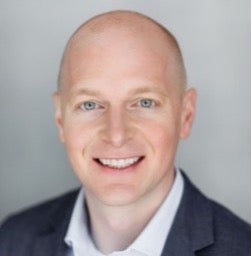 Matt Clausen
Matt joined Strive Health in July 2020. He serves as the Regional Vice President, Market Operations managing performance across a multi-state region. This includes leading SSM Health Kidney Care, the value-based kidney care partnership between Strive Health and SSM Health, and serving as the officer for Gateway Kidney Care KCE, their Kidney Contracting Entity (KCE) participating in the CMS Kidney Care Choices Model – Comprehensive Kidney Care Contracting. In this role he brings his passion for transforming healthcare delivery and drives the markets' overall performance and growth. Prior to joining Strive, Matt spent 20 years with SSM Health in various strategy, business development and operational leadership roles. Matt is a Fellow of the American College of Healthcare Executives and currently serves as the President of the Missouri ACHE chapter. When not working, he spends time with his wife, Kristin, and two young daughters Norah (5) and Josie (3).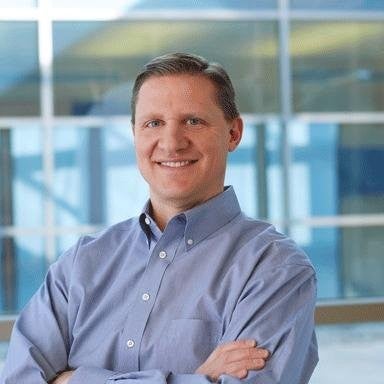 John Fisher
Director of OEM Sales, HVACR Business Unit, Emerson Electric
John began his involvement with the NKF Serving Eastern Missouri, Metro East, and Arkansas through his participation in the golf fundraising event. He saw the need for more support and volunteered to join the Board of Directors and the Golf Event Committee. John is active with St. Josephs Institute for the Deaf, United Way, St. Charles Borromeo Catholic Church, and other local charities.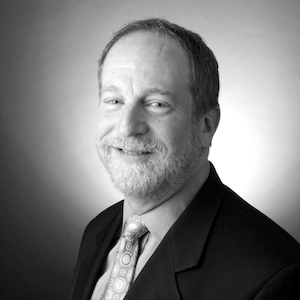 Keith B. Guller
Owner/Director, Essex Industries, Inc.
Keith has served on the National Kidney Foundations Board of Advisors since 2005 and served as the Board Chair from 2012 - 2018. He is actively involved in numerous non-profit organizations and enjoys traveling, golf, astronomy, camping and geology in his free time.

Robert Hayden
Robert Hayden was recently appointed the Regional Vice President position for the St. Louis Fresenius dialysis facilities. Robert previously served on the NKF Board in Eastern Tn before relocating his family to Springfield Mo. Robert brings over twenty years of experience serving patients and providers in the CKD and ESRD community. Robert started his career as an LPN providing direct patient care. Ulimately, Robert obtained his RN license and graduated with an MBA. Robert is passionate about providing quality care to the patients affected by ESRD and actively seeks opportunities in which we can serve our patients and staff better.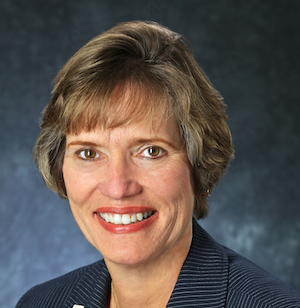 Kathy Joslin
SVP Human Resources, Bethesda Health Group, Inc.
Kathy's connection to the National Kidney Foundation began with serving on the golf committee 12 years ago. After serving on the Board of Directors she was exposed to the serious need for more living kidney donors and she decided to altruistically donate her kidney to a co-worker's husband in August 2019.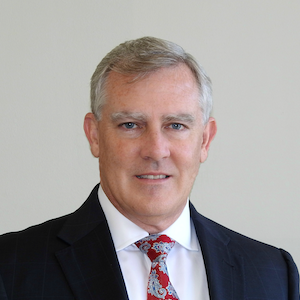 Larry McCulley
President/CEO, SIHF Healthcare
Larry has two strong connections with kidney disease and the National Kidney Foundation. He has both family members and friends who have donated and received kidneys through transplant. SIHF Healthcare has partnered with the NKF for KEEP Healthy kidney screenings to provide direct education and interventions to address kidney health.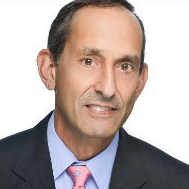 Ira Potter
Attorney, Affinity Law Group, LLC
Ira is a kidney donor and serves as a Kidney Advocacy Committee (KAC) member using his personal experience and expertise to inform public-policy makers of kidney related legislation, policies and education.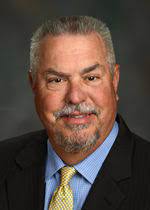 Gene Ridolfi
Executive Director, Heart, Vascular and Solid Organ Transplantation, Barnes Jewish Hospital
As the Executive Director for the Solid Organ Transplant Center at Barnes Jewish Hospital/Washington University School of Medicine Gene's responsibilities include oversight of day-to-day operations inclusive quality and regulatory compliance. He works jointly with the school of medicine and co-chairs the Transplant Center Steering Committee which is a joint effort with the school of medicine for the advancement of current transplant programs and the implementation of new programs. He also oversees the rapidly growing Mechanical Circulatory Support Assist Device Program and the Barnes-Jewish Hospital Renal Network. Gene is an active member of the UNOS Transplant Administrators committee for several years. He started as a regional representative, then vice chair and currently serves as chair of the UNOS Transplant Administrators Committee.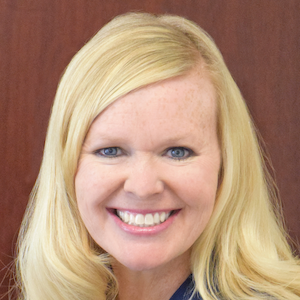 Juli Van Hook
Head of Sponsor Finance Lending, Stifel Bank & Trust
Kim is married with two children that are 12 and 10. She enjoys playing tennis, golf and traveling. She is on the Finance and Audit Committee for the city of Manchester, MO.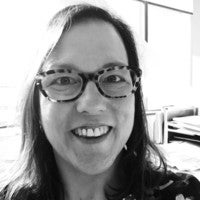 Heather Wertin
Program Manager, Abdominal Transplant Programs, Barnes-Jewish Hospital
Heather donated one of her kidneys to her sisters' husband in 2002 and would do it again if she had a spare! Through her lifelong career in the transplant field, she has seen first-hand the transformative impact of transplant in peoples lives. Heather is passionate about transplant and educating patients about the process.