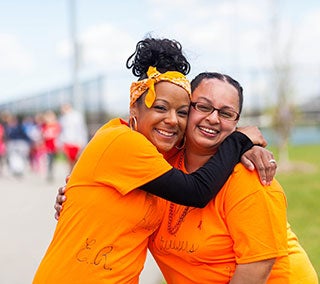 The Kidney Walk is the nation's largest walk to fight kidney disease. Held in nearly 100 communities, the event raises awareness and funds lifesaving programs that educate and support patients, their families and those at risk. Take a lifesaving step today and sign up for a walk.
October 11, 2015 - Wilmington Kidney Walk - Wilmington, DE
October 11, 2015 - Philadelphia Kidney Walk - Philadelphia, PA
October 24, 2015 - Chester County Kidney Walk - Chesterbrook, PA
The NKF Golf Classic is the Premier Amateur Golf Event for Charity. Please join us on September 21, 2015 at Huntingdon Valley Country Club for a chance to compete at Pebble Beach Resorts in January 2016 at the National Finals held at the famed Pebble Beach Resorts.
September 21, 2015 - Huntingdon Valley Country Club - Philadelphia, PA
Click here for Sponsorship Package Details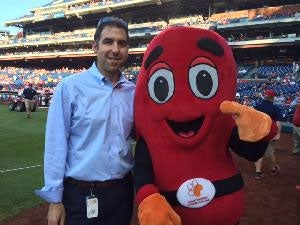 Salvatore DeAngelis and Sidney Kidney at the Philadelphia Phillies game
Click here to read a press release about one local resident's fundraising efforts.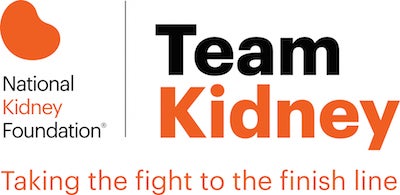 Team Kidney is the National Kidney Foundation's new endurance program where you can run, jump, ride, swim – anything that makes you sweat – to raise funds to enhance the lives of everyone with or at risk of kidney disease. Whether you participate in honor of someone or you yourself have kidney disease, Team Kidney will be with you every step of your training.
Team Kidney is an official charity partner of the Philadelphia Marathon, Tough Mudder and LOVE Run. Visit www.kidney.org/teamkidney for a complete list of events in our area.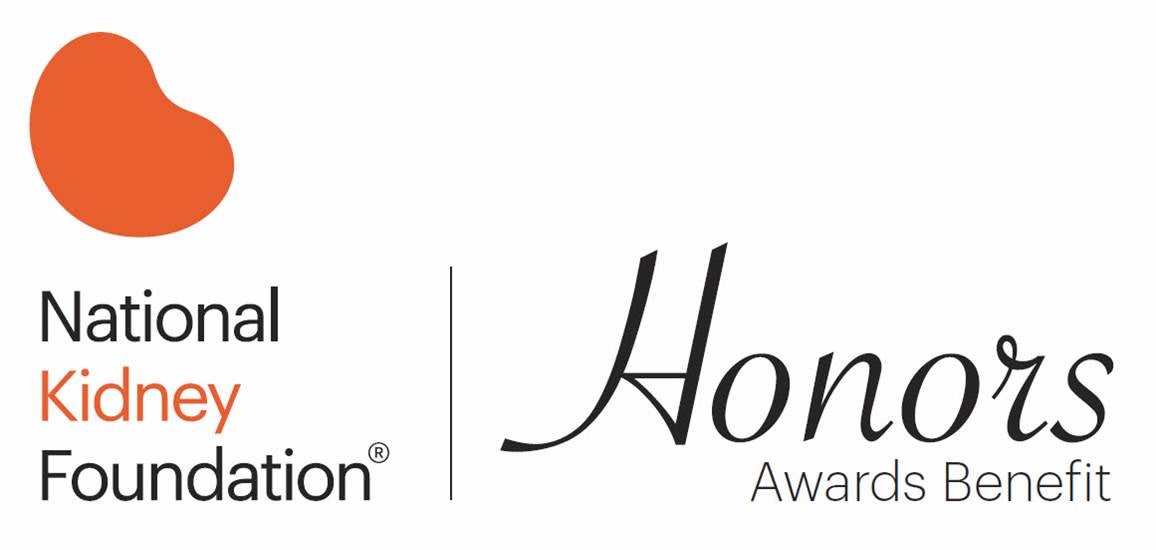 Join us as we honor those who have gone above and beyond in their dedication to improving the lives of those with kidney disease. The awards will be presented at NKF Honors (formerly known as the Kidney Ball) on World Kidney Day on Thursday, March 10, 2016 at the Hyatt at the Bellevue.
2016 Recipients
Joseph Cosgrove, Pentec Health, Leadership in Business
Dr. Robert Benz; Main Line Health; Excellence in Care
Tina Wilson; Team Wilson/ Wilmington University; Community Leadership
Freeway; Philadelphia Native/ Emcee; Patient Advocate
Click Here to purchase tickets and or sponsorships
Learn about "Your Kidneys and You"
Your Kidneys & You is a volunteer-led presentation on kidneys, risk factors and preventative action steps, with a focus on where to turn for more information. Volunteers are trained by the NKF to deliver this presentation to the general public, corporate audiences and at-risk populations.
You may volunteer to be a trained presenter or request a Your Kidneys & You presentation for your workplace, civic organization, school, club or place of worship contacting Rachel N'Diaye

Are you looking to meet new people, network and create lifelong relationships? Join the National Kidney Foundation's Young Professionals Group. This group, targeted for 21-40 year-olds is intended to allow our generation to communicate on a casual platform to gain insight on how we can help ourselves and others succeed in the professional world. The Young Professional Group will share information and connections in an effort to utilize the professional skills of our friends! We will also plan fundraising events to help raise awareness about kidney disease. Contact loren.yakopcic@kidney.org for more information
SuperFresh Community Rewards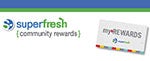 Help the NKF raise money just by buying groceries! Register your Superfresh or Pathmark card, use it at the checkout, and Superfresh/Pathmark will donate 1% of all purchases back to the NKF! Click here to register and learn more!
The National Kidney Foundation's Kidney Cars Program enables you to turn in your used car, van, truck, motorcycle or even boat into funding for kidney education, research and organ donation programs. You'll also very likely receive two benefits you won't get from a dealer trade-in (or from a holiday song). You'll get a good feeling and you may even get a tax-deduction! Click here or call (800) 488-KARS!
Do You Need a Kidney Health Check?
The National Kidney Foundation's community-based initiative to educate about the kidneys, risk factors for kidney disease, and steps to take to keep kidneys healthy and reduce risk.
Check-up includes: risk survey, body mass index (BMI), blood pressure check, free educational materials, and opportunity to speak with a health care professional. Click here for more information.
Are you or someone you know a dialysis patient?
Sign up for our FREE MAGAZINE, KIDNEY LIVING! Each issue features stories from people who are living well on dialysis, as well as tips for coping with kidney disease, healthy eating, finding support, and so much more.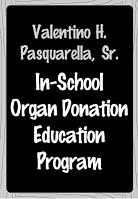 Students will learn what organs can be donated, and how many lives can be saved from one donor. More Information
Pennsylvania residents who meet eligibility requirements are reimbursed for a portion of the transportation costs associated with traveling to and from dialysis treatment three times a week. This program is run in collaboration with, and within the guidelines of, the Pennsylvania State Renal Disease Program.
Please contact your social worker at your dialysis clinic for an application or click here to download an application.