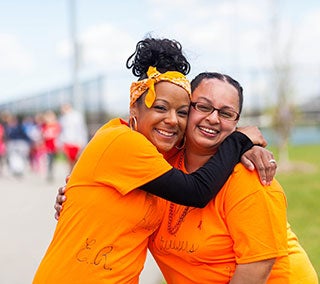 Kidney disease hasn't hit pause, and because of you neither will we. We're taking our 2020 Kidney Walk online for a virtual Southern CA Kidney Walk! This year, no matter where you are, you can lace up and walk wherever you'd like! Caring knows no distance; no matter how or where you walk—one simple step can save a life. So, lace up, stretch out and join together for a Southern CA and Southern NV regional Kidney Walk event on October 18, 2020. Register for the Walk closest to you to be a part of the fun!
All Kidney Walks will take place virtually on Sunday, October 18, 2020 with Opening Ceremonies starting at 9:00 AM
The COVID-19 pandemic has unleashed unprecedented threats—especially to the health and safety of kidney disease patients and those who care for them. We need you NOW more than ever.