See NKF's letter to Senator Ricardo Lara regarding
SB1156 Health Care Service Plans: 3rd- party payment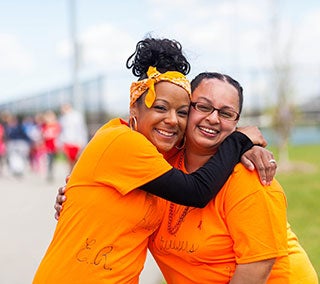 The Kidney Walk is the nation's largest walk to fight kidney disease. Held in nearly 100 communities, the event raises awareness and funds lifesaving programs that educate and support patients, their families and those at risk. Take a lifesaving step today and sign up for a walk below.
September 30, 2018 — Orange County Kidney Walk, Mason Regional Park, Irvine, CA
October 14, 2018 — Los Angeles Kidney Walk, Woodley Park, Van Nuys, CA
Saddleback church Kidney Disease Support Group Meets 2nd Saturday of the month at 1pm, and 4th Monday of the month at 11am.
Location:
Saddleback Church Peace Center,
1 Saddleback Pkwy
Lake Forest, CA 92630

For more info contact Helen Mills,
email: sparkymiss@cox.net
phone: 949-412-3210
Join the NKF Ambassador Program!
Volunteers are an integral part of the NKF team. Without them we would be unable to reach the 73 million Americans at risk for kidney disease and the health professionals who care for them. Volunteers contribute their unique talents, skills and knowledge of the community to: enhance the programs and services to our constituents; facilitate the achievement of our goals; and educate the public about our organization and its mission. Volunteers are a valuable human resource warranting appropriate orientation, training, opportunities for personal and professional growth and ongoing recognition. We value the collaboration of volunteers and encourage their input in planning and development.
Your Kidneys and You (YKY) & KEEP Healthy
The National Kidney Foundation's community-based initiative to educate about the kidneys, risk factors for kidney disease, and steps to take to keep kidneys healthy and reduce risk.
Donate your Car to Kidney Cars!
Make a car donation and help improve the lives of the millions of Americans affected by kidney disease. Donate now.