Neal M. Burns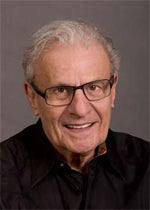 Professor Burns was senior partner and director of research and account planning at Carmichael Lynch, Inc. from 1985 to 1997. Burns joined the agency in 1985 when Carmichael Lynch and The Burns Group combined their resources to become one of the strongest and highly respected advertising agencies in the country. Building from the belief that the brand was central to advertising strategy the agency was known for its iconic work for – among others – brands like Harley-Davidson, Mack Truck, Norwest Bank, and Sam Adams. Neal was also an adjunct faculty member at the University of Minnesota Carlson School of Business teaching classes in brand management, consumer behavior and advertising, high technology marketing and ethics.
Burns attended the University of Chicago, University of Illinois and received his doctorate at McGill University, Montreal. Earlier in his career Burns served as associate executive director for the Higher Education Coordinating Board in Minnesota; director of marketing for the Systems & Research Division of Honeywell Inc.; and head of the Environmental Stress Branch of the US Navy's Air Crew Equipment Laboratory assigned to the Project Mercury Team. Burns has published more than 75 rather arcane articles and papers and his work had been honored with dozens of advertising awards.
At the University of Texas at Austin, Dr. Burns is the founder and director of the Advertising Department's Account Planning program. He has served as Director of the Center for Brand Research since 2002 and is often retained as an expert witness in legal issues involving branding and advertising practice. He also serves on the advisory board of several established companies and entrepreneurial ventures.
Hilary Hoagwood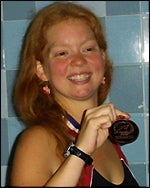 Hilary has a master's degree in Psychology, 2007, Catholic University of America (with honors) and BA from the University of Texas at Austin. She works at the University of Maryland Medical School division of Pediatric and Endocrinology. She performs clinical and research duties. She works with insurers to get approval of services and performs care coordination for families of children with chronic illness.
Hilary is a two-time liver recipient (first liver as a child). She facilitated a Coffee House forum for several hundred recipients, donors and family members at the 2008 and 2010 U.S. Transplant Games and has competed in several U.S. and World Transplant Games. She is a member of the Speakers Bureau for the NKF Serving the National Capital Area as well as the Washington Regional Transplant Community's Friends for Life Speakers Bureau. She helped write content for the NKF website (Liver Transplant Fact Sheet) upon request.
Amy Lazar, MD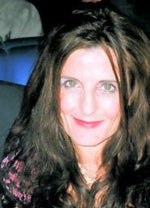 My best friend Charlie donated his kidney to me in 2000. Throughout my life I had renal complications which left me with partial renal function. I spent almost a year on hemodialysis in 1999 and had a transplant in April 2000. I am thankful for great health the past ten years
I am currently practicing as a Child, Adolescent and Adult Psychiatrist. I have been a physician since 1993.Prior to becoming a psychiatrist I worked in pediatrics, emergency and family medicine. My years of experience have included working in cities to rural areas with native populations in Alaska to third world medicine with children in the Amazon in Brazil.
My expertise extends to treating clients in the areas of eating disorders, organ transplant, chronic and terminal illness. I have worked with individuals, couples and families of all ages. I am especially concerned with personal development of adolescents into their adulthood. It is my privilege to contribute to the well being of children.
Doing volunteer work has been rewarding. I have lead support groups and talk on topics such as transplant awareness and compliance with medications. I am well educated in nutrition and being a scientist teaching others to balance their lives with exercise and nutrition is extremely important to me. The stories and situations continue to amaze me and I have so much respect for the patients, families and medical teams that work in this field.
I was also part of the transplant Olympics and is a member of United Network Organ sharing.
The years of work in medicine and psychiatry have led me to have a deep understanding of many issues for recipients and donors of all ages and all organ systems. I believe in four major aspects of being a healthy individual- your physical, intellectual, spiritual and emotional self - to help bring health and happiness into each of my patient's lives.
The Northwest has been home most of my life. In my spare time I enjoy activities such as: cycling, climbing, scuba diving, sea kayaking, travel abroad and sailing.
It is important to me to continue to advocate for the transplant population from a professional and personal perspective as I believe it is an area especially in need of help in our country and abroad.
Julie Mavis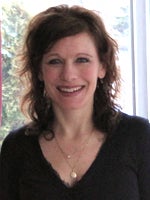 Kidney disease is all I've known since my kidneys were damaged due to a birth defect. My renal function was low but was kept stable through medication and diet until they failed at age 15. I started peritoneal dialysis while I waited for my father's donor testing to be complete. He gave me the gift of life in August 1987. I eventually found myself working for the Disability Determination Service, the agency funded by the Social Security Administration to make the disability and supplemental security income (SSI) decisions. In the mid to late 90's I started volunteering for the National Kidney Foundation of Ohio and served on their Board until I moved to Michigan in 2000.
Once in Michigan, I was trained through the NKF to become a peer mentor and volunteer in the local dialysis units. I also started volunteering with Gift of Life Michigan sharing my story and encouraging others to sign up on the Donor Registry. My professional organization, National Association of Disability Examiners, has an Organ Donation Transplant Committee. I served as it's chair from 2005-2009 and was responsible for implementing a National Donate Life Month contest each April.
By 2006 I was in kidney failure again and found myself on hemodialysis for a short time. I was fortunate to have a friend step forward to be my donor and we've been going strong since our transplant in July 2006. Currently, I am a District Manager for the Disability Determination Service where I can help train my co-workers in evaluating disability cases with kidney disease. I continue to peer mentor, help facilitate a kidney disease support group, serve on NKF Leadership and Walk Committees and promote organ donation whenever I can. When I'm not volunteering or working, I like to sleep in, eat chocolate, work out (b/c I like chocolate a lot), kayak, laugh and spend time with my family and friends. My mantra, life's short, so live each day to the fullest.
Jessica Melore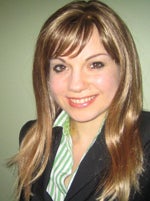 Jessica Melore, a 27-year-old graduate of Princeton University, was named one of Glamour Magazine's Top 10 College Women of 2002. At age 16, Melore was the co-captain of her tennis team when she suffered a massive heart attack her senior year in high school. Within hours, the last rites were performed for her, as she was not expected to live through the night. For nine months she lived on a battery-operated mechanical assist device as she awaited a heart transplant. Additional complications included the amputation of her left leg above the knee and the fear that she could have suffered permanent brain damage due to lack of oxygen to her brain. Melore received her heart transplant and began her freshman year at Princeton just 3 months later. However, Melore's challenges were far from over. In the year that followed, she faced life-threatening Non Hodgkin's lymphoma and additional hurdles. Her amazing story of courage and determination has been what Extra! called an "inspirational tale of survival that gives us all hope".
Mark Allan Walker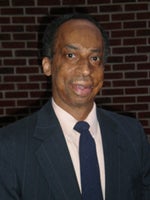 Mark A. Walker is employed with the South Carolina Department of Transportation as a Right of Way Team Manager. He manages a team of employees acquiring real estate for highway construction within an assigned region of the state. In Mark's twenty-three years of service, his work has involved: property acquisitions, wetland mitigations, environmental assessments with a focus on underground storage tanks, lead based paints, and asbestos contain materials.
Mr. Walker is currently serving as a board member with the National Kidney Foundation Serving South Carolina. He has gained valuable experience working as a volunteer and board member by assisting with the Midland's, Upstate, and Low-Country Golf tournaments, KEEP Screenings, Orangeburg and Rock Hill Kidney Walk, Minority Outreach Committee, and he has been a participant in the US Transplant Games in 2000, 2002, 2004 and 2006. Mark was successful in wining a bronze medal in Track and Field in the 4 x 100 meter mixed relay.
In 2004, Governor Mark Sanford appointed Mark to the board of directors for Donate Life, South Carolina. Currently, Mark is the chairman of the board and he works with the director and other board members to promote organ and tissue donation in South Carolina.
He earned his B.S. in Business Administration from TheCitadel in 1982. In 2003, he completed an 18 month certified Public Management Certification.
Mark is married to Pamela Jenkins and they have a daughter (Dakota) who is 14 and competes as a figure skater.