Leading the way to advance early diagnosis of chronic kidney disease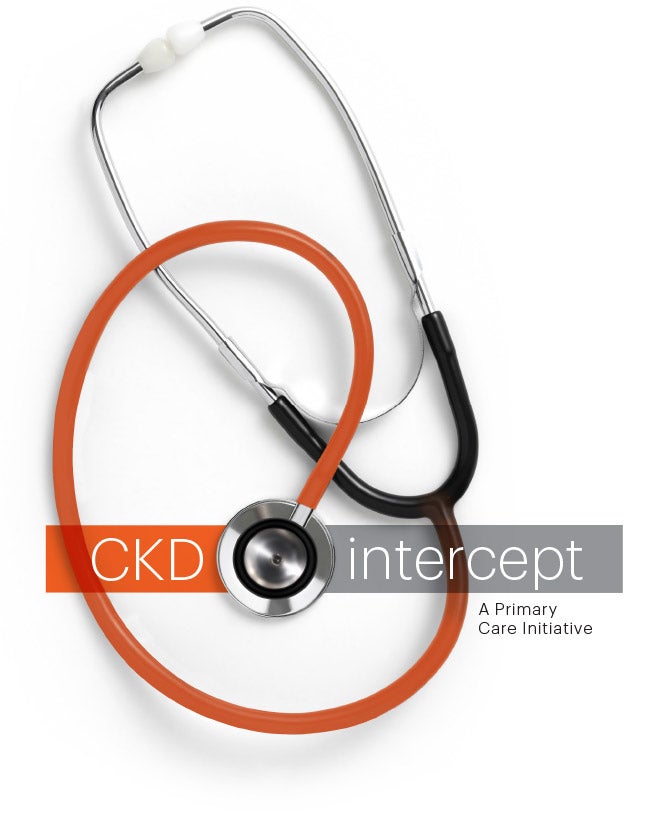 National Kidney Foundation, American Society for Clinical Pathology, Leading Laboratories and Clinical Laboratory Societies Unite to Diagnose Chronic Kidney Disease
This collaboration is believed to be the first to combine the resources and talents of leading clinical laboratory societies, multiple laboratory providers, and a patient advocacy group to advance improvements in CKD laboratory testing.
Many people with high blood pressure (hypertension) and diabetes are not receiving both tests necessary to detect and assess chronic kidney disease as recommended by clinical practice guidelines, despite these being the top two risk factors for developing chronic kidney disease.
The goal of this collaboration is to help standardize the tests used to detect CKD, improve comparison of test results between laboratories, increase early recognition of the disease and promote patient awareness of the condition.
Low rates of albumin-creatinine ratio testing for CKD
Hypertension and diabetes are the top two risk factors for developing CKD, but many people with these conditions are not receiving recommended testing.
SOURCE: United States Renal Data System. 2016 USRDS annual data report: Epidemiology of kidney disease in the United States. National Institutes of Health, National Institute of Diabetes and Digestive and Kidney Diseases, Bethesda, MD, 2016
Introducing the new "Kidney Profile"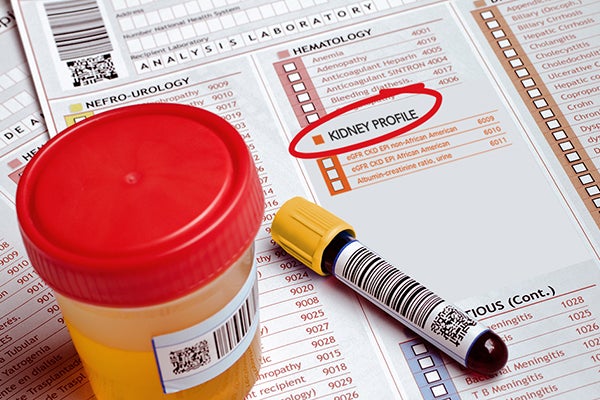 A component of this new collaboration is the recommendation of a new test profile for CKD assessment and diagnosis.
The new "Kidney Profile" combines the estimated glomerular filtration rate (eGFR), which assesses kidney function, and urine albumin-creatinine ratio (ACR), which assesses kidney damage. Both are used to test for and diagnose CKD in primary care settings.
People living with CKD have an elevated risk for cardiovascular disease. This combination of eGFR and ACR testing has been shown to be a strong predictor of both cardiovascular mortality and kidney failure risk.
As part of its mission to advance improvements in CKD laboratory testing, members of the Laboratory Engagement Initiative developed resources to support the laboratory community in its implementation of the recommendations from the NKF-ASN Task Force Reassessing the Inclusion of Race in Diagnosing Kidney Diseases. These include technical summaries of the tests for ordering clinicians, validation tables for implementation of eGFR 2021 CKD EPI creatinine equation that estimates kidney function without a race variable, suggested results reports messaging, and the Task Force final report that can all be found here.
To learn more about the Laboratory Engagement Plan
More information regarding this program and the educational materials for clinicians and patients can be accessed using the links at right.
NKF sincerely thanks ASCP for their partnership in developing the related materials for patients and professionals, and the laboratories and clinical laboratory societies who collaborated to make this program possible.
Information for Professionals
Information for Patients
Information for Press