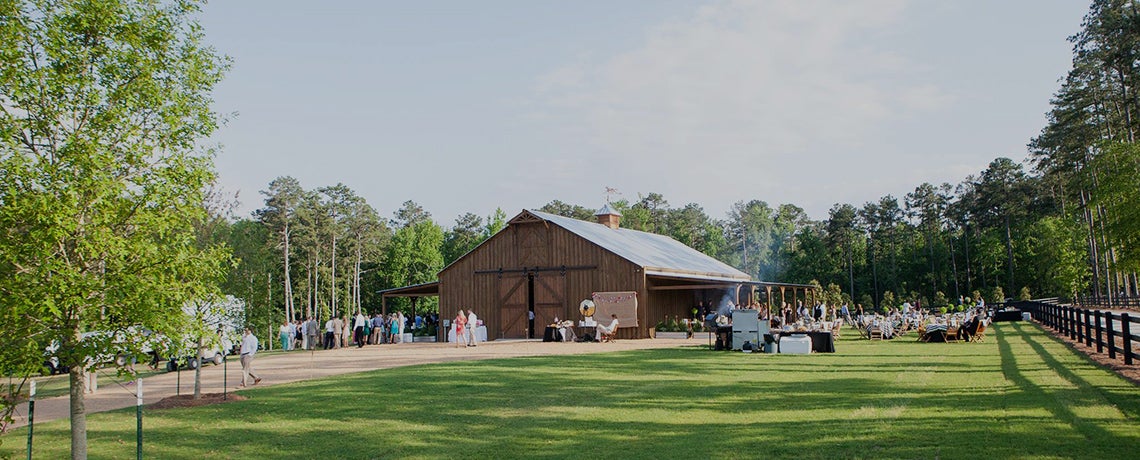 Bonne Santé is a food and wine showcase, raising awareness and funds for lifesaving NKF programs that educate and support patients, their families and those at risk of kidney disease. The event features local Georgia chefs preparing signature dishes paired with fine wines and spirits in a rustic and beautiful atmosphere. This year's guests enjoyed the best of homegrown produce and cuisine in the open and picturesque setting of the Magnolia Barn at Pine Knoll Farms, savoring the finest of Georgia's culinary offerings while mixing and mingling with family, friends and the area's top chefs.
Join us on February 25, 2018 at Pine Knoll Farms. More information
Buy a Ticket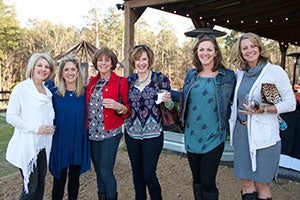 Save the Date! Join NKF for Bonne Sant&eacute in Atlanta on March 18, 2018 at the Trolley Barn. This food and wine event will feature local Atlanta chefs preparing signature dishes paired with fine wines and spirits in a historic part of town at the Trolley Barn. If you have any questions or would like more information on Sponsorship or table sales, please contact Cara McKinney at cara.mckinney@kidney.org or Krista Dasher at krista.dasher@kidney.org.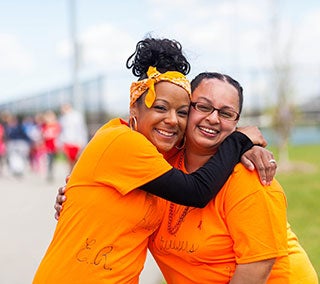 Kidney Walk is the nation's largest event to raise awareness of kidney disease and raise funds to support lifesaving programs for patients, their families, and those at risk. Because funding builds the future, it helps build a world where kidney disease is caught "early" and treated before it causes significant damage. It builds a world where people don't have to get a dialysis treatment to stay alive. It builds a world with no wait list for people seeking a kidney. Be a part of a community of 85,000 individuals at more than 100 Kidney Walks who share a determination to end kidney disease.

Join us at Atlantic Station on May 19, 2018. For more information contact Cara McKinney at cara.mckinney@kidney.org or Krista Dasher at krista.dasher@kidney.org.
Thank you to all our golfers for a record breaking NKF Konica Minolta Golf Classic! With 120 golfers participating in the event at East Lake Golf Club, the sell-out crowd raised over $120,000 for the NKF. Stay tuned for more information on 2018 and for registration to open in early January.
Your Kidneys and You Free Training
Want to educate others about kidney health? Learn how to present this easy 20 minute presentation to friends, family, colleagues, churches, community centers, schools, and more! Please contact Jil Dubbs for more information.
KEEP Healthy - Free Kidney Health Check
The National Kidney Foundation's community-based initiative to educate about the kidneys, risk factors for kidney disease, and steps to take to keep kidneys healthy and reduce risk.
Check-up includes: risk survey, body mass index (BMI), blood pressure check, free educational materials, and opportunity to speak with a health care professional. Click here for more information.
Donate your Car to Kidney Cars!
Make a car donation and help improve the lives of the millions of Americans affected by kidney disease. Donate now.
A Family Recipe Book for Kidney Patients
Recipes compiled and tested by the Georgia Council on Renal Nutrition, National Kidney Foundation, Georgia Division, Atlanta, Georgia. Download the recipe book here.
Patient & Family Services
Health Fairs
To educate the public on and increase awareness of kidney disease, our staff and volunteers participate in various health fairs throughout the state. If you are interested in being trained as a volunteer for a health fair in your area, or if you are interested in having a NKF representative exhibit at an upcoming health fair, please contact us at (770) 452-1539.
If you are interested in volunteering with NKF Serving Alabama, Georgia and Mississippi, please contact Celeste Tennant.