"Paint Atlanta Orange" A Black (or Orange) Tie Optional Gala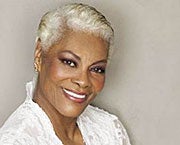 Please join us along with Honorary Co-Chair Congressman John Lewis, Gala Co-Chair and Host Ms. Dionne Warwick and others to advance our efforts toward educating our community regarding the steps they can take to live a healthy lifestyle, reduce risk, encourage early detection and treatment, and slow or prevent the progression of kidney disease. "Paint Atlanta Orange" A Gala Evening will raise funds for the National Kidney Foundation serving Alabama, Georgia and Mississippi.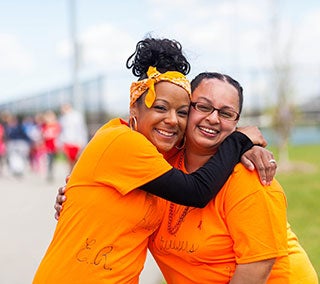 Kidney Walk is the nation's largest walk to fight kidney disease. Held in nearly 100 communities, the event raises awareness and funds lifesaving programs that educate and support patients, their families and those at risk. Last year, Atlanta raised over $200,000 and we encourage all interested walkers to join us for another amazing year. The 2015 Atlanta Kidney Walk will be held on Saturday May 30, 2015 at Turner Field. Click here to register and find out more.
Your Kidneys and You Free Training
Want to educate others about kidney health? Learn how to present this easy 20 minute presentation to friends, family, colleagues, churches, community centers, schools, and more!
KEEP Healthy - Free Kidney Health Check
The National Kidney Foundation's community-based initiative to educate about the kidneys, risk factors for kidney disease, and steps to take to keep kidneys healthy and reduce risk.
Check-up includes: risk survey, body mass index (BMI), blood pressure check, free educational materials, and opportunity to speak with a health care professional. Click here for more information.
The NKF Golf Classic is the nation's premier amateur golf event for charity. The top 5-finishing teams (Gross and Handicap Index Divisions combined) from every local NKF Golf Classic are invited to compete in the National Finals held at the famed Pebble Beach Resorts (additional fees required).
Donate your Car to Kidney Cars!
Make a car donation and help improve the lives of the millions of Americans affected by kidney disease. Donate now.
A Family Recipe Book for Kidney Patients
Recipes compiled and tested by the Georgia Council on Renal Nutrition, National Kidney Foundation, Georgia Division, Atlanta, Georgia. Download the recipe book here.
Patient & Family Services
Health Fairs
To provide public awareness and education related to kidney disease and organ donation, NKFG&A staff and volunteers participate in various Health Fairs throughout the state. If you are interested in being trained as a volunteer for a health fair in your area. If you are interested in having an NKFG representative speak to your group or exhibit at an upcoming health fair, please contact us at (770) 452-1539.
If you are interested in volunteering with NKF Serving Alabama, Georgia and Mississippi, please contact Celeste Tennant.