The NKF Golf Classic is the nation's premier amateur golf event for charity. The top 5-finishing teams (Gross and Handicap Index Divisions combined) from every local NKF Golf Classic are invited to compete in the National Finals held at the famed Pebble Beach Resorts (additional fees required). The 2015 Atlanta Golf Classic will be held on Monday, October 5th, 2015 at Sugarloaf TPC. Click here to register and find out more.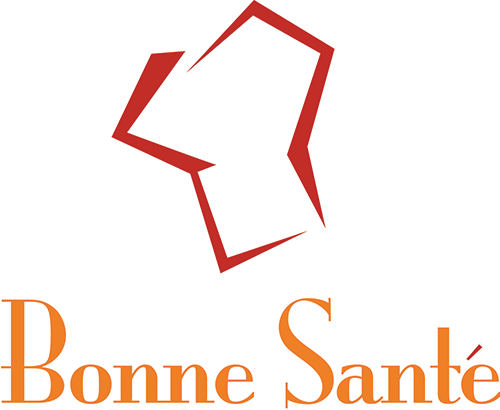 Please join us on the afternoon of February 28, 2016 at the NKF Serving Alabama, Georgia and Mississippi's inaugural Bonne Santé fundraiser! This food and wine showcase will be held at the picturesque Pine Knoll Farms outside of Augusta in Appling, GA. Guests will enjoy the best of local produce and cuisine while mixing and mingling with family, friends and the area's top chefs. Purchase tickets or sponsor this event here.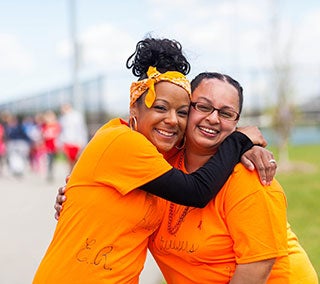 Kidney Walk is the nation's largest walk to fight kidney disease. Held in nearly 100 communities, the event raises awareness and funds lifesaving programs that educate and support patients, their families and those at risk. The 2015 Atlanta Kidney Walk was held on Saturday May 30, 2015 at Turner Field. Atlanta raised over $200,000 and we encourage all interested walkers to join us for another amazing year in May 2016. Thank you to our 2015 Atlanta Kidney Walk Sponsors


Upcoming Patient Empowerment Workshop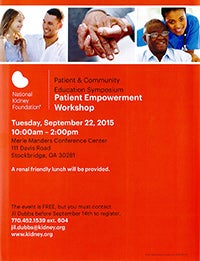 Tuesday, September 22nd
The Patient Workshop is a one day event for Stage 4 and Stage 5 CKD patients and their caregivers. Topics include transplantation, self-management and quality of life. For more information, please call Jil Dubbs at (770) 452-1539 ext. 604. Registration is required.
Your Kidneys and You Free Training
Want to educate others about kidney health? Learn how to present this easy 20 minute presentation to friends, family, colleagues, churches, community centers, schools, and more! Please contact Jil Dubbs for more information.
KEEP Healthy - Free Kidney Health Check
The National Kidney Foundation's community-based initiative to educate about the kidneys, risk factors for kidney disease, and steps to take to keep kidneys healthy and reduce risk.
Check-up includes: risk survey, body mass index (BMI), blood pressure check, free educational materials, and opportunity to speak with a health care professional. Click here for more information.
"Paint Atlanta Orange" A Black (or Orange) Tie Optional Gala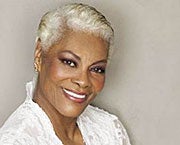 Thank you to Honorary Co-Chair Congressman John Lewis, Gala Co-Chair and Host Ms. Dionne Warwick, Co-Host Doug E. Fresh, Co-Chairs Tharon Johnson and Richard Bowers and the over 350 attendees and online donors who made our inaugural Paint Atlanta Orange Gala on March 27, 2015 such a huge success! Click here for all of the great photos. Gala details for 2016 will be announced soon.
Donate your Car to Kidney Cars!
Make a car donation and help improve the lives of the millions of Americans affected by kidney disease. Donate now.
A Family Recipe Book for Kidney Patients
Recipes compiled and tested by the Georgia Council on Renal Nutrition, National Kidney Foundation, Georgia Division, Atlanta, Georgia. Download the recipe book here.
Patient & Family Services
Health Fairs
To educate the public on and increase awareness of kidney disease, our staff and volunteers participate in various health fairs throughout the state. If you are interested in being trained as a volunteer for a health fair in your area, or if you are interested in having a NKF representative exhibit at an upcoming health fair, please contact us at (770) 452-1539.
If you are interested in volunteering with NKF Serving Alabama, Georgia and Mississippi, please contact Celeste Tennant.