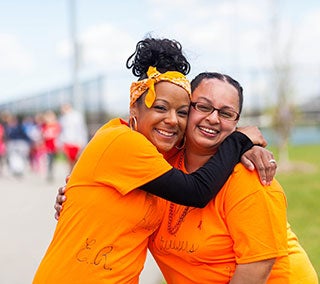 The Kidney Walk is the nation's largest walk to fight kidney disease. Held in nearly 100 communities, the event raises awareness and funds lifesaving programs that educate and support patients, their families and those at risk. Take a lifesaving step today and sign up for a walk.
Louisville Kidney Walk – September 18, 2022 - Cardinal Stadium
For more information, contact Brittany Statts at 502-585-5433 or email brittany.statts@kidney.org.
View and share photos from our past events and programs on our Facebook!