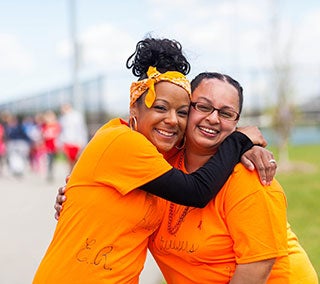 The Kidney Walk is the nation's largest walk to fight kidney disease. Held in nearly 100 communities, the event raises awareness and funds lifesaving programs that educate and support patients, their families and those at risk. Take a lifesaving step today and sign up for a walk.
Louisville Kidney Walk – September 29 at Cardinal Stadium. Register here!
For more information, contact Brittany Statts at 502-585-5433 or email brittany.statts@kidney.org.
View and share photos from our past events and programs on our Facebook!
NKF Konica Minolta Golf Classic
Join us for the NKF Konica Minolta Golf Classic! It will be held on June 1, 2020, at Hurstbourne Country Club. The NKF Konica Minolta Golf Classic is the nation's premier amateur golf event for charity. Members of the winning team will receive the opportunity to advance to the NKF Konica Minolta Golf Classic Championship at Pebble Beach Golf Links in Pebble Beach, California. Please contact April Enix for more information.
The National Kidney Foundation's Your Kidneys and You program was developed to raise awareness among the general public and individuals at risk for kidney disease by educating them about kidneys, risk factors for kidney disease, and what can be done to protect kidneys.
You may request a Your Kidneys & You presentation for your workplace, civic organization, school, club or place of worship by calling the local office at 502-585-5433.
If you are interested in volunteering to give Your Kidneys & You presentations, please contact the local office at (502) 585-5433 to arrange a training session.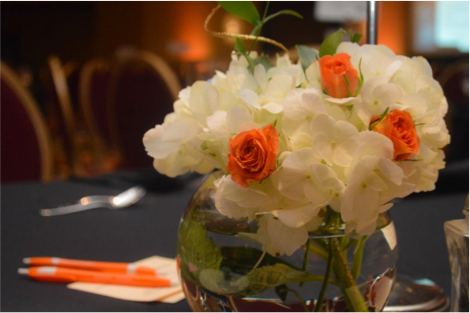 The National Kidney Foundation is proud to announce next year's Gift of Life Gala will be held on February 15, 2020. We will be honoring the dedicated medical professionals and pioneers in the treatment of chronic kidney disease. There will be hors d'oeuvres, complimentary cocktails, live and silent auction, as well as live entertainment held in the spirit of supporting the National Kidney Foundation and its mission.
For more information please contact 502-585-5433 or email April Enix.
The Big Ask, The Big Give
A conversation can save a life.
Often the hardest part for someone with kidney failure is asking a loved one or friend to become a donor. Whether you need a kidney or are considering donation, let us help you start the conversation. Living donation makes better lives possible.
Thank you to our sponsor, Anthem, Inc.


KEEP Healthy
Free Kidney Health Check
KEEP Healthy is the National Kidney Foundation's community-based initiative to educate about the kidneys, risk factors for kidney disease, and steps to take to keep kidneys healthy and reduce risk. For more information about this new kidney health check, please click here.
Check-up includes: risk survey, body mass index (BMI), blood pressure check, free educational materials, and opportunity to speak with a health care professional.
Are you or someone you know a dialysis patient?
Sign up for our FREE MAGAZINE, KIDNEY LIVING! Each issue features stories from people who are living well on dialysis, as well as tips for coping with kidney disease, healthy eating, finding support, and so much more.
The easy way to donate your car, van, truck, or boat. By donating your vehicle, you are helping to fund public education, patient and community services, research, professional education and organ donation programs of the National Kidney Foundation. More information
New Patient Packets - New patient information packets are made available to all patients who receive treatment for kidney failure at facilities served by us. Its purpose is to inform patients and their families about kidney disease and of the variety of resources and activities we provide. Please contact 502-585-5433 for your patient packet.
Kentucky Organ Donor Registry - Across the nation, citizens have the opportunity to help others by signing up to become organ and tissue donors through state donor registries.
Education Literature - The NKF has a variety of educational brochures and materials geared toward patients in the early stages of kidney disease, dialysis patients, family supporters and those who are at risk for kidney disease. Contact us to receive this free literature or view our literature online.
Eating Right - For people with chronic kidney disease at any stage, understanding how nutrition can affect their health is critical. Kidney health care professionals can help by providing important support and education about dietary requirements and modifications that could potentially slow the progression of kidney disease and improve overall health outcomes.
Click here for helpful tips on salt-free seasoning.
Learn more about Kidney Disease Friendly Cooking.
Download a family recipe book for kidney patients