Local Office Info
1970 Oakcrest Avenue, Suite 208
St. Paul, Minnesota 55113
nkfmn@kidney.org
https://www.facebook.com/NKFMinnesota/
Local Staff
Mallory Olson, Executive Director
(651) 636-7300 x420
Mallory.Olson@kidney.org
Carly Hodes, Development Manager
(651) 636-7300 x423
carly.hodes@kidney.org

Program Manager
Caitlin Grosshauser
caitlin.grosshauser@kidney.org
(651) 636-7300 x421
Local Board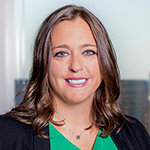 Jen Anderson
Associate Vice President, Holmes Murphy & Associates
After donating her kidney to her aunt at 19, Jen became involved with the National Kidney Foundation in Minnesota. After moving to Dallas, she became more involved on a corporate level with her firm as a corporate sponsor and the host for the golf classic. After moving back to Minnesota, Jen joined the board in April 2019 and started a leadership position as the Chair of the local MN Board of Advisors in 2020.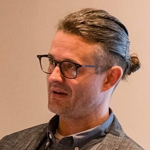 Chris Bemis
Head of Quantitative Research & Analytics, Whitebox Advisors
Chris and his family have a long history with kidney disease as well as with the NKF. As a living kidney donor to his father, Chris is passionate about living donation, advocacy, increasing awareness and supporting the critical work of the NKF through his leadership on the Board of Advisors.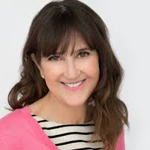 Jennifer Cramer-Miller
Client/Marketing Consultant, L. Cramer Builders & Remodelers
Jennifer is a long-time kidney patient and a strong, motivated advocate for kidney health. She serves as an NKF PEER Mentor to help other patients navigate their journey with kidney disease, and as a Donate Life Ambassador to educate the public about organ donation. As a writer, speaker, (and happiness seeker), she addresses topics of living well with uncertainty. Jennifer joined the Board in 2019 and contributes passionate leadership to advance awareness and raise funds to support the life-saving mission of the NKF.

Adam Doiron
Director of Services, Werner Electric
Adam's involvement with the National Kidney Foundation started in 2013 when he began fundraising for the Twin Cities Kidney Walk in honor of a colleague and friend who had recently been diagnosed with FSGS. Adam was ultimately moved to donate his own kidney to his friend and subsequently became a fierce advocate for living donation and the CKD community at large.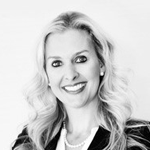 Carrie El-Halawani
CEO, Kidney Specialists of Minnesota
As the CEO of one of Minnesota's largest nephrology practices, Carrie leads the business of Kidney Specialists of Minnesota with a strong sense of purpose for kidney patients. Carrie has been in her role since 2016 and has been supportive of the NKF Serving MN since day one. She has helped champion our programmatic events recruiting volunteers and spreading awareness about our education events and assisted in our fundraising events through the Walk and Orange Gala.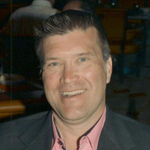 Paul Heidecker
Division Sales Manager, Relypsa
Paul has been in the pharmaceutical industry with specific therapies for treatment of CKD Patients since 1996. He feels blessed to work in a space where he as a passion to make a difference, and that passion being his grandmother, who lived for many years with CKD, was dialysis dependent, and received a transplant in the 1980s. She had a major impact on his life as she kept an amazingly positive attitude while battling CKD. Paul would like to continue creating awareness for CKD and help make sure the Kidney Health Care Community is updated on new treatments, new equipment, and new therapies that can have a positive impact on those patients and families impacted by the disease. Lastly, he feels it's critically important that we continue to educate those at risk for CKD and encourage them to take more ownership in their care in conjunction with Kidney Health Care Providers.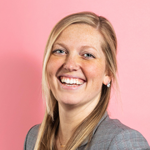 Chelsey Larson
Consultant, Lola Red PR
After donating her kidney to her college roommate's subleaser in 2015, Chelsey has dedicated her life to spreading awareness of living kidney donation and helping the 100,000+ people waiting for a life-saving transplant. Besides organ donation, Chelsey loves the Packers, playing golf, volunteering at church and hanging with her family. Fun fact: her aunt is also a living kidney donor!
Patrick La Combe
President & CEO, Compass Integrated Care
Patrick leads Compass Integrated Care, a startup that uses available data and technology to identify gaps in care and recommend improvements in order to lower the overall utilization and cost for patients with CKD. Before launching Compass, Patrick had leadership roles at Prime Therapeutics, DaVita Medical Group, and Optum's Kidney Resource Services where the goals of improving care, lowering cost, and improving the patient experience and guiding innovation in various aspects of chronic disease management.

Amanda Myers, RN
Facility Administrator, DaVita Kidney Care
Amanda is a registered nurse and Facility Administrator at DaVita Kidney Care. Amanda has worked in dialysis for over 7 years and plans to continue until there is no longer a need for it. She is proud to sit on the Board to share her passion with others and have an impact on the Kidney Care Community. Amanda is also a mother of 2 and lives in Hinckley.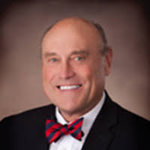 Paul Olson, MD
Nephrologist, Ridgeview Medical Center
Dr. Olson graduated from the University of Minnesota Medical School and completed his Residency and Nephrology Fellowship at Hennepin County Medical Center. He became involved with the NKF at the start of his career in the 1980's and later joined the board in the 90's and served in many leadership positions since then including Chairing the Board of Advisors. His longevity with the NKF was born out of the belief in the people involved with the cause and the factual evidence that the NKF has made a big difference in the treatment, education, management, and above all, prevention of kidney disease. He believes anyone can make a difference even just by attending one of our events.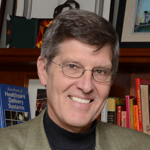 Tim Pruett, MD
Professor & Chair, Division of Transplant, University of Minnesota
Dr. Pruett. is past President of American Society of Transplant Surgeons and previously served as Treasurer of American Society of Transplant Surgeons'. He chairs the ASTS/AST joint committee for Biovigilance and has spoken broadly on legal and system issues that impact to organ transplantation within global healthcare systems. Dr. Pruett was President of United Network for Organ Sharing; Chair of the Membership and Professional Standards Committee; and has represented UNOS in multiple international initiatives. Dr. Pruett's research interests have included organ transplantation in patients with chronic viral diseases, the ethics and practice of live kidney donation and allocation, transmissible diseases through organs and infections after organ transplantation.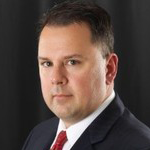 Greg Reny
Senior Vice President & General Manager, Cantel Medical
Greg, a native of Maine, began his career in dialysis at National Medical Care and has been in the renal industry for 27 years. He joined Cantel in July 2017 and was previously with Fresenius for 17 years. He has a deep passion for medical product development and commercial operations that help improve and lengthen the lives of renal patients around the world. Greg works as Senior Vice President and General Manager responsible for leading Cantel's Water and Filtration businesses based in Minnesota.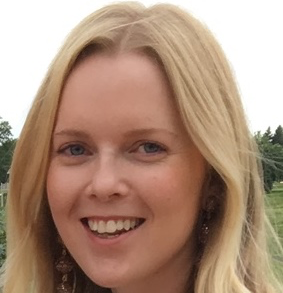 Andrea D. Schmidt
Director of Transplant Product, Optum
In Andreas role as Director of Transplant Product at Optum, she is focused on improving the transplant patient experience and taking cost out of the healthcare system through value-based contracting and removing living donor disincentives. She oversees the design and implementation of the product's network and clinical case management program. Personally, she is a recipient of a living related donor kidney transplant and became involved with the NKF post-transplant as a way to celebrate the gift of life and give back to the kidney community. Schmidt joined the NKF board in 2018. Andrea lives in Edina with her husband and two children.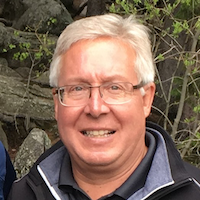 Dave Zitur
President, Solutions@Work
Dave is currently president of Solutions@Work, an IT consulting company headquartered in Bloomington, MN. Dave's oldest son Chris was diagnosed with kidney failure in January, 2016, and he received a kidney from his mother (Dave's wife), in June of 2016. Dave has been a board member since 2018, and has been actively involved in fundraising for the Gala, Golf Tournament and NKF walk. He also serves as the Finance Chair for the Board.