Serving North Texas/West Texas, South & Central Texas, and Southeast Texas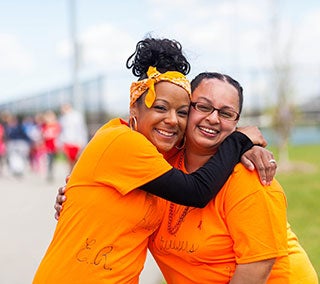 The Kidney Walk is the nation's largest walk to fight kidney disease. Held in nearly 100 communities, the event raises awareness and funds lifesaving programs that educate and support patients, their families and those at risk. Take a lifesaving step today and sign up for a walk below.
May 22, 2016 – Dallas Walk, Vitruvian Park
(RESCHEDULED due to rain on April 30)
October 23, 2016 – Houston Walk, Houston Arboretum & Nature Center
Patient Education Seminar/Luncheon Events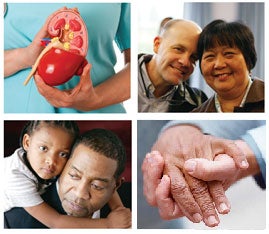 Join us for an inspirational and educational day, and connect with kidney professionals, patients and caregivers. We will have educational breakout sessions, an exciting keynote speaker, plated lunch and door prizes! Only $5 in advance! Register Today!
Forth Worth
Sunday, June 26 from 12-4pm
Embassy Suites by Hilton Fort Worth Downtown
600 Commerce St.
Fort Worth, TX 76102
Register online or call Amanda Crowley-Rios at 214-351-2393, ext 655
Austin
Sunday, July 24 from 12-4pm
Wyndham Garden Hotel Austin
3401 South IH-35
Austin, TX 78741
Houston
Sunday, July 31, 2016 12:00 – 4:00
Houston Marriott West Loop by the Galleria
1750 West Loop S, Houston, TX 77027
Register online or call Amanda Crowley-Rios at 214-351-2393, ext 655
Team Kidney at Tough Mudder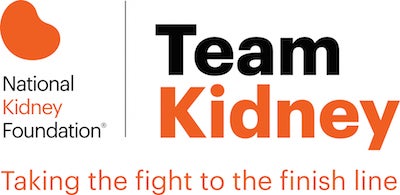 Want to run a 2016 Tough Mudder for FREE? Join Team Kidney for the Central Texas Tough Mudder on May 21st- 22nd in Smithville, Texas!
For more information, please contact Ashley Avalos at ashley.avalos@kidney.org or call 713.360.6784. Sign up Here.
Mini Education Series and Support Group
AUSTIN:

Held every other month on the 2nd Thursday from 6:30-8pm
Medical Oaks Pavilion I, 12201 Renfert Way, Ste. 340, Austin, TX 78758
Call Maggie McCreary at 512.901.2891
This group is not affiliated with any facility or practice and is open to ALL patients with kidney failure and their families and friends.

DALLAS:

Connect with others going through CKD or dialysis, get advice, and share information!
Held quarterly at Dallas Nephrology Associates
1420 Viceroy Drive, Dallas, TX 75235
For information, call 214.351.2393
Camp Reynal began serving the North Texas pediatric kidney patient population in 1992. The camp is held early each summer at Camp John Marc in Meridian, TX, which was built specifically for children with chronic illnesses. Children ages 8 to16 with chronic kidney disease are eligible to attend Camp Reynal. Unlike most summer camps, Reynal is equipped to take care of children who require daily medication, special diets, and medical treatment such as dialysis. More Info
Donate your Car to Kidney Cars!
Make a car donation and help improve the lives of the millions of Americans affected by kidney disease. Donate now.
The National Kidney Foundation's new NKF Ambassadors program was developed to raise awareness among the general public and individuals at risk for kidney disease by educating them about kidneys, risk factors for kidney disease, and how to protect your kidneys.
Inform your community about Chronic Kidney Disease risk factors by attending or identifying health fairs and community events in your local area.
Educate your community about Chronic Kidney Disease by presenting "Your Kidneys & You" which is a brief overview about kidney function and how to prevent kidney disease.
For more information contact the National Kidney Foundation at (877) 543-6397.
National Kidney Foundation Announce New Partnership
Ambit Energy and Texas have formed this partnership to help you save money on your electricity bill, and to raise funds for NKF. Ambit Energy has a strong commitment to community service and support of non profits and schools. By switching to Ambit Energy from your current provider, NKF earns revenue each month. The amount of money that NKF earns each month depends on your kilowatt hours consumed. More information
Kroger Community Rewards®
Did you know you can support the National Kidney Foundation just by shopping at Kroger? It's easy when you enroll in Kroger Community Rewards®! To get started, sign up with your Plus Card, and select National Kidney Foundation or enter our ID #91085. Once you're enrolled, you'll earn rewards for NKF every time you shop and use your Plus Card!
Register your card
Find National Kidney Foundation either by name or number 91085 and save.
Donate your small discards, especially clothing, to Clothes For Kidney. A portion of all proceeds benefits the NKF. Click on the link or call 972.434.0734 for more information and to schedule a pick up. Schedule a Pick-Up
The National Kidney Foundation often takes part in area health fairs. If you are interested in having us at your next event, contact us at (877) 543-6397.