Dallas Office:
5429 LBJ Freeway
Suite 250
Dallas, TX 75240
Phone: 214.351.2393
Houston Office:
4801 Woodway Drive
Suite 115 East
Houston, Texas 77056
Phone: 713.360.6784
Austin Office:
1920 E. Riverside Dr.
Suite A-120 #202
Austin, TX 78741
Phone: 512-230-5655
Email Staff
NKF Konica Minolta Golf Classic
Due to major flooding in some areas in north Texas, regrettably, the National Kidney Foundation must postpone the NKF Konica Minolta Golf Classic at the Royal Oaks Country Club in Dallas, TX. The new date will be Monday, October 29th. The tournament schedule will remain the same.
The road to Pebble Beach starts at Royal Oaks Country Club! Top teams in the Handicap Index and Gross Division combined from every local National Kidney Foundation Golf Classic are invited to compete at the National Finals held at the famed Pebble Beach Resorts. If the U.S. Open or the U.S. Amateur is not in your future, this three-day tournament may be your only chance to compete for a national championship at beautiful and challenging Pebble Beach Links, Spyglass Hill Golf Course and The Links at Spanish Bay.
For more information about this event contact Jenny Moore at Jennifer.Moore@kidney.org or at 214.351.2393
Royal Oaks Country Club, Dallas - October 29, 2018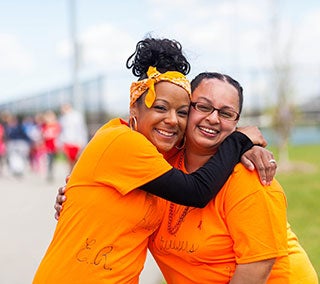 The Kidney Walk is the nation's largest walk to fight kidney disease. Held in nearly 100 communities, the event raises awareness and funds lifesaving programs that educate and support patients, their families and those at risk. Take a lifesaving step today and sign up for a walk below.
Austin Kidney Walk - November 11, 2018
Houston Walk - March 24, 2019, Houston Arboretum and Nature Center
KEEP Healthy - Free Kidney Health Check
The National Kidney Foundation's community-based initiative to educate about the kidneys, risk factors for kidney disease, and steps to take to keep kidneys healthy and reduce risk.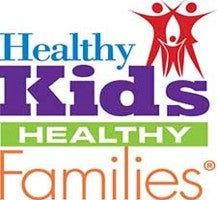 Thank you to our local sponsor, Blue Cross and Blue Shield of Texas, for funding our KEEP Healthy screenings through their Healthy Kids, Healthy Families® initiative.
Working together we will impact 3,000 local families by offering these preventive and educational screenings in Texas communities where its needed most.
To learn more about our KEEP Healthy screenings, or to find one near you, click here.
Mini Education Series and Support Group
Online Support Communities
National Kidney Foundation communities offer a safe and supportive place where patients and caregivers can share experiences, ask questions, and get answers related to kidney health, kidney disease, transplantation and living organ donation. Participation is free and anonymous. Click here for more information.
Austin:
Held every other month on the 2nd Thursday from 6:30-8pm
Medical Oaks Pavilion I, 12201 Renfert Way, Ste. 340, Austin, TX 78758
Call David at (512) 901-2883
This group is not affiliated with any facility or practice and is open to ALL patients with kidney failure and their families and friends.
Camp Reynal began serving the North Texas pediatric kidney patient population in 1992. The camp is held early each summer at Camp John Marc in Meridian, TX, which was built specifically for children with chronic illnesses. Children ages 8 to16 with chronic kidney disease are eligible to attend Camp Reynal. Unlike most summer camps, Reynal is equipped to take care of children who require daily medication, special diets, and medical treatment such as dialysis. More Info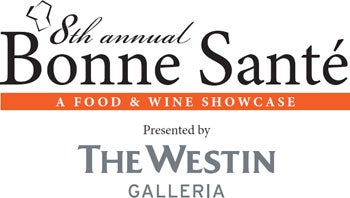 Thank you to our host Chef William Koval, all of our committee members, sponsors, donors, guests and volunteers for making Bonne Santé 2018 one for the books!
See photos of the 8th Annual Bonne Santé on Facebook.
Donate your Car to Kidney Cars!
Make a car donation and help improve the lives of the millions of Americans affected by kidney disease. Donate now.
The National Kidney Foundation's new NKF Ambassadors program was developed to raise awareness among the general public and individuals at risk for kidney disease by educating them about kidneys, risk factors for kidney disease, and how to protect your kidneys.
Inform your community about Chronic Kidney Disease risk factors by attending or identifying health fairs and community events in your local area.
Educate your community about Chronic Kidney Disease by presenting "Your Kidneys & You" which is a brief overview about kidney function and how to prevent kidney disease.
For more information contact the National Kidney Foundation at (877) 543-6397.
National Kidney Foundation Announce New Partnership
Ambit Energy and Texas have formed this partnership to help you save money on your electricity bill, and to raise funds for NKF. Ambit Energy has a strong commitment to community service and support of non profits and schools. By switching to Ambit Energy from your current provider, NKF earns revenue each month. The amount of money that NKF earns each month depends on your kilowatt hours consumed. More information
Kroger Community Rewards®
Did you know you can support the National Kidney Foundation just by shopping at Kroger? It's easy when you enroll in Kroger Community Rewards®! To get started, sign up with your Plus Card, and select National Kidney Foundation or enter our ID #91085. Once you're enrolled, you'll earn rewards for NKF every time you shop and use your Plus Card!
Register your card
Find National Kidney Foundation either by name or number 91085 and save.
Donate your small discards, especially clothing, to Clothes For Kidney. A portion of all proceeds benefits the NKF. Click on the link or call 972.434.0734 for more information and to schedule a pick up. Schedule a Pick-Up
The National Kidney Foundation often takes part in area health fairs. If you are interested in having us at your next event, contact us at (877) 543-6397.
Hurricane Harvey: Help for Kidney Patients
If you are a patient affected by the floods caused by Hurricane Harvey, please call the KCER Hotline: 866.901.3773 or visit the KCER Hurricane Harvey website for updates, support, and resources. If you need help finding resources please contact NKF Cares: 1.855.653.2273.
For more Houston resources and information on donating to a fund for Houston-area dialysis patients, go to www.kidney.org/help.