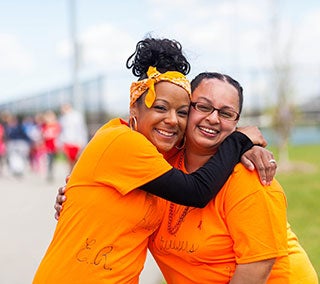 The Kidney Walk is the nation's largest walk to fight kidney disease. Held in nearly 100 communities, the event raises awareness and funds lifesaving programs that educate and support patients, their families and those at risk. Take a lifesaving step today and sign up for a walk below.
Mid-Missouri Kidney Walk - April 16, 2016
Kansas City Kidney Walk - October 8, 2016
Primary Care Strategies for Kidney Disease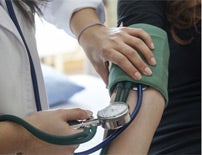 Join us on Friday, September 18, 2015, from 8:30AM-3:15PM for a CME/CE Symposia at St. Luke's East Hospital located at 100 NE St. Luke's Blvd., Lee's Summit, MO 64086. Primary care practitioners (PCPs) will be able to recognize the importance of early detection and prevention of chronic kidney disease (CKD) and be able to identify ways to partner with nephrology professionals to provide the best possible care for CKD patients. Participants will receive continuing medical education credits/contact hours.
Click Here for More Information
2016 Magic of Giving Gala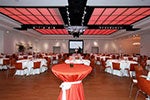 Join us on Thursday, June 9, 2016 at The Gallery Event Space for a special evening recognizing community leaders and volunteers in addition to thanking our donors and friends of the Foundation. This event will feature our signature balloon pop, silent and live auction, and entertainment. For more information about tickets or sponsorship, please call Alex Wilson at 913-262-1551.
2016 Scholarship Announcement
Do you live in Kansas or Missouri?
Do you do dialysis or have a kidney transplant?
Do you want to expand your career options?
Do you need more education or training?

Beth Witten, nephrology social worker, established the Culpepper Exum Scholarship for People with Kidney Disease as a memorial to her brother who had diabetes and was on dialysis prior to his death from heart disease in 2002. This scholarship is intended to help two deserving dialysis or transplant patients attend any educational program. The award is for $1,000 per scholarship for one school year paid directly to the institution. Two scholarships will be awarded this school year—one to a Kansas resident and one to a Missouri resident. Applications are due to the National Kidney Foundation Serving Kansas & Western Missouri no later than May 16, 2016 and will be considered by an appointed committee.

Ask your social worker, call the National Kidney Foundation at 913-262-1551, Ext. 473 or click here
Application deadline – May 16, 2016 Decision announced – June 1, 2016
Are you the 1 in 3 at risk for kidney disease? Find out at a FREE kidney health check!
KEEP Healthy - May 21st at 10:00 am – 2:00 pm
Topeka & Shawnee County Public Library
1515 SW 10th Ave, Topeka, Kansas 66604
General, Medical and Bilingual volunteers Needed - Click here for more information on Volunteering at this event on May 21st. Click here for more information and to Pre-register as a participant for the event on May 21st.
Through social events, networking opportunities, and philanthropic education, the YLB will cultivate the next generation of leaders for the National Kidney Foundation. More Information