The Great Chefs of the Midwest Gala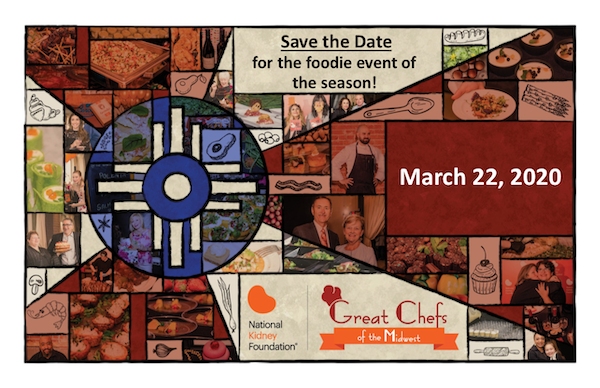 Great Chefs of the Midwest is Wichita's foodie event of the season, with more than 15 participating restaurants.
The event takes place on Sunday, March 22, 2020 at Kansas Star Casino. For more information please contact Tori at tori.snowden@kidney.org.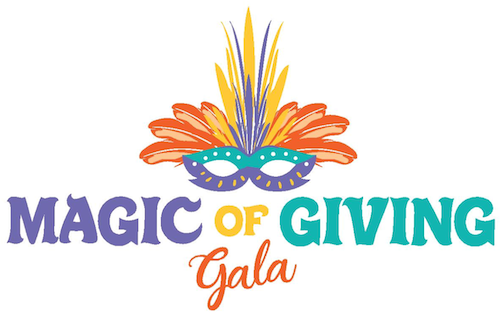 Immerse yourself in true Brazilian spirit and experience an extravaganza of color and sound.
The Magic of Giving Gala takes place on Thursday, May 14th, 2020 at 6:00pm at the Abbott, in the Kansas City Crossroads. For more information please contact Tori at tori.snowden@kidney.org.
Kidney Social Summit – Patient & Caregiver Conference
March 15, 2020
Kansas City, MO
Join your kidney community for an educational and empowering day! Learn more from professionals and other patients impacted by kidney disease. The Kansas City Kidney Social Summit takes place on March 15th, 2020. The event is FREE and open to the public. However, registration is required as space is limited.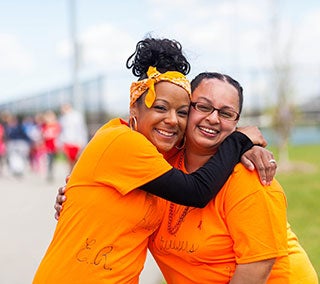 The Kidney Walk is the nation's largest walk to fight kidney disease. Held in nearly 100 communities, the event raises awareness and funds lifesaving programs that educate and support patients, their families and those at risk. Take a lifesaving step today and sign up for a walk below.
Kansas City Kidney Walk - September 2020
Wichita Kidney Walk - Fall 2020
2020 Scholarship Announcement
Culpepper Exum Scholarship for Kidney Patients
Beth Witten, nephrology social worker, established the Culpepper Exum Scholarship as a memorial to her brother who had diabetes and was on dialysis prior to his death from heart disease in 2002.
This scholarship is intended to help two deserving dialysis or transplant recipient patients to attend any accredited post-secondary educational or vocational program. The award is for up to $1,000 per scholarship paid directly to the institution. Two scholarships will be awarded per school year—one to a Kansas resident and one to a Missouri resident.
Up to $1,000 Scholarship per state (Kansas & Missouri) per year for…
Any kidney patient – those on dialysis, kidney transplant recipients or any other kidney patients are welcome to apply
Available for use at any trade school, continuing education program, college/university or career advancement program
For more details and to download the 2020 announcement flyer and application, CLICK HERE. Please send complete applications to: Attn: Culpepper Exum Scholarship, c/o National Kidney Foundation – 6405 Metcalf Ave, Suite 204, Overland Park, KS 66202. If you need a paper application mailed to you, contact the National Kidney Foundation at (913) 262-1551, Ext. 473 to make a request.
Applications must be postmarked or faxed by May 1, 2020.
Scholarship recipients will be notified by June 1, 2020.
Are you the 1 in 3 at risk for kidney disease? Find out at a FREE kidney health check!
KEEP Healthy – Tuesday, November 5, 2019
9:00 am – 12:00 pm (last screening at 11:45 am)
Latina Community Development Agency
420 SW 10th Street, Oklahoma City, OK 73109
Medical Professional, General and Bilingual volunteers Needed - Click Here for more information on Volunteering at this event.
Click Here for more information and to Pre-register as a participant for the event.
Kidney Health Ambassador Program
Are you passionate about spreading awareness about chronic kidney disease? Do you want to get more involved? Do you enjoy sharing your story or making a difference in your community? If you answered "YES" to any of these questions, WE NEED YOU! The National Kidney Foundation has many opportunities to serve in the Western Missouri, Kansas and Oklahoma areas. Become a Kidney Health Ambassador today!!!
Kidney Health Ambassadors are the front line in our community providing much needed kidney health information to support our mission of awareness, prevention and treatment of this deadly disease that affects over 37 million Americans each year. Your time commitment is completely up to you. You can volunteer once a week, once a month, or even just twice a year.
Learn more about this important program by submitting an interest form here!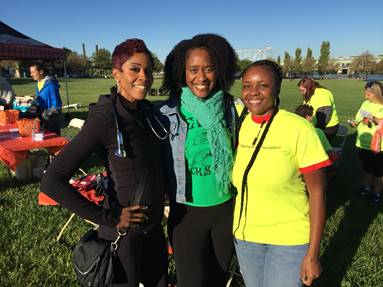 Looking to volunteer? Check out all the latest local volunteer opportunities here..
he National Kidney Foundation's Kidney Cars Program enables you to turn in your used car, van, truck, motorcycle or even boat into funding for kidney education, research and organ donation programs. You'll also very likely receive two benefits you won't get from a dealer trade-in (or from a holiday song). You'll get a good feeling and you may even get a tax-deduction! Donate now or call 800.488.KARS!