Primary Care Practitioners
Fact - 1 in 3 Americans over age 20 - 73 million people - are at risk for kidney disease due to:
High blood pressure, a family history of kidney failure or being age 60 or over
Additional risk factors are obesity or being a member of minority groups including African-Americans, Hispanics, Asians, Pacific Islanders and American Indians
Understanding the "New" Classification of Chronic Kidney Disease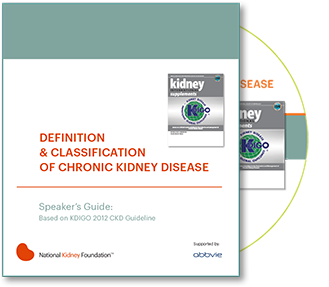 Click here to download a free speaker's guide on the new CKD Guidelines.
Quick Tools
Primary Care Presentations – fully editable PPT slides:
Apps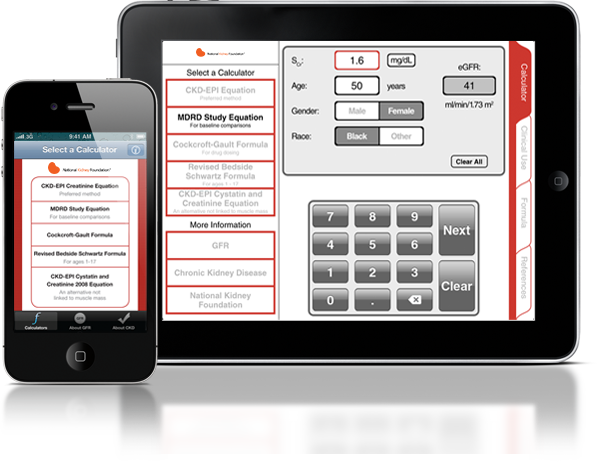 Screening for albuminuria in patients with diabetes
Manage cvd in patients with reduced egfr
Relative risk, monitoring and referral in patients with CKD
Download all our apps, here.
PCP News
Practical CKD Knowledge for the Primary Care Provider
Watch a VIDEO from the PCP workshop
NKF provided an educational workshop for primary care providers (PCPs), who are taking care of the growing number of patients with Chronic Kidney Disease (CKD).
PCPs are often the first to identify patients with CKD and there's only 1 nephrologist for every 2,800 patients with moderate CKD in the US. The well-attended program was divided by 3 leading nephrologists and a family practitioner to speak about the urgency of CKD as a growing public health problem, the role of the primary care provider, and the challenges of the PCP co-managing patients with the nephrologist.
KDOQI Commentaries
Practical Guidance for Practitioner. KDOQI Commentaries point out areas of controversy and uncertainty set the stage for the us audience to understand the applicability of an international guideline. Examples of previously published commentaries can be read here.