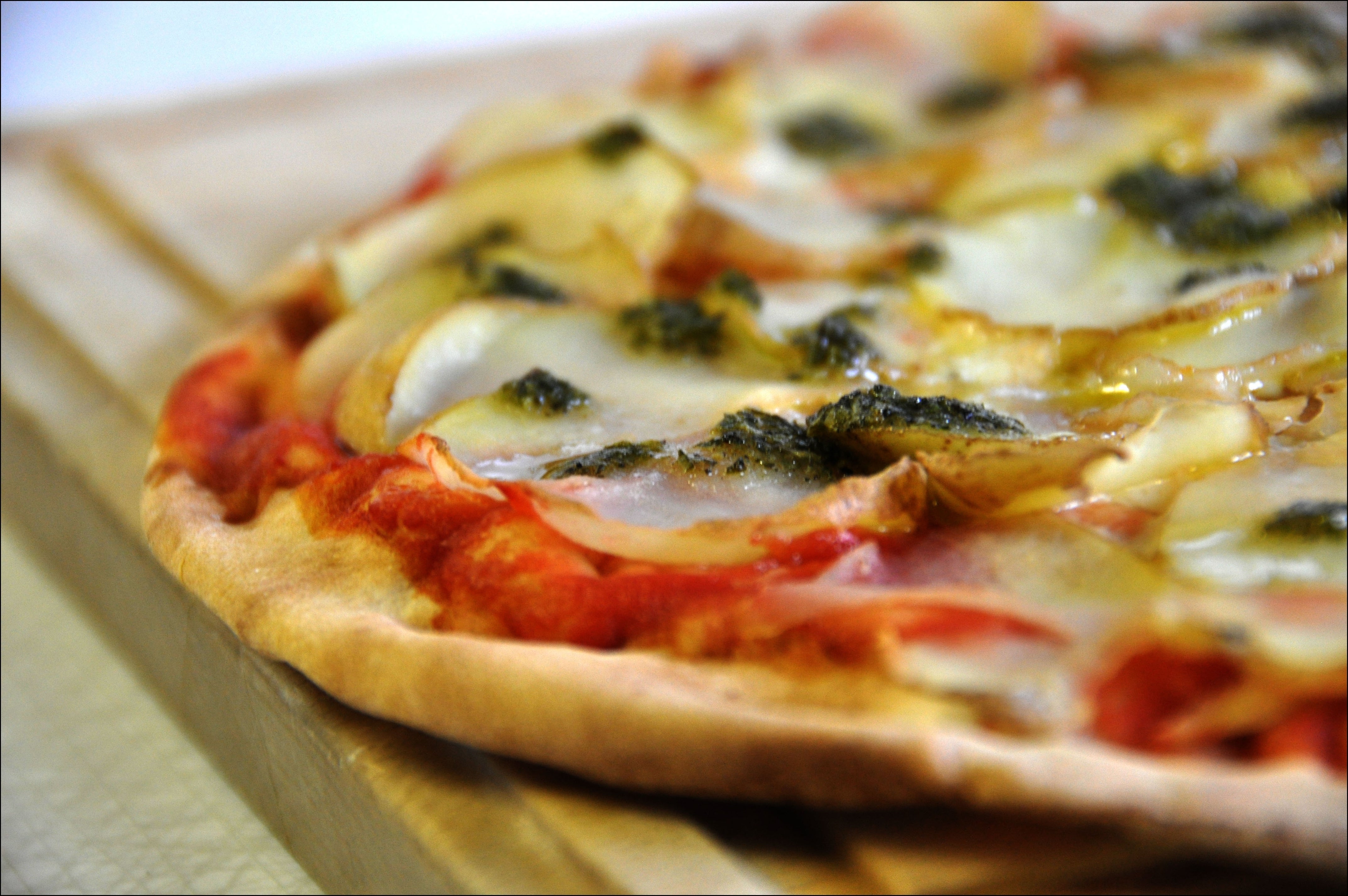 Pizza is a great, family-friendly meal that can be healthy, too. And now you can enjoy one without "a-salting" your kidneys!
Salt Free Pizza
Ingredients:
Dough
1/2 package (1 1/4 teaspoon) dry yeast
1 cup warm water
1 tablespoon oil
1 tablespoon sugar
2 cups flour
Sauce
3 oz no-salt tomato paste
1/2 cup water
1/4 teaspoon garlic powder
1/2 teaspoon oregano
1 tablespoon sugar
1 tablespoon oil
1/4 cup chopped onion
1/4 cup chopped green pepper
1/2 lb cooked ground beef, well drained
6 oz mozzarella cheese, shredded
Directions:
Dissolve yeast in warm water. Stir in 1 tablespoon oil, 1 tablespoon sugar and enough flour to make a soft dough. Stir 20 strokes. Place in a greased bowl, turn to moisten all surfaces, cover and let set in warm area.
Combine tomato paste, 1/2 cup water, garlic powder, oregano, 1 tablespoon sugar and 1 tablespoon oil in a small saucepan. Simmer 5 minutes.
Grease a 17 x 14-inch baking sheet. Press dough over sheet to edges. Cover with sauce. Top with onion, green pepper, beef and cheese. Bake at 400°F for 20 to 30 minutes until dough and cheese are golden brown. Cut into 12 pieces.
Analysis:
Calories 201, Carbohydrates 19, Protein 11, Fat 9, Sodium 75, Potassium 176, Phosphorus 115
Last Reviewed: 01/31/2017