A Moving Way to Help!
The NKF Kidney Walk is an inspiring community fundraiser that calls attention to the prevention of kidney disease and the need for organ donation.
Video link: https://youtu.be/GhpstWT6VuY
​Hartford/Springfield Walk
Sunday, May 1, 2016
Wickham Park, Manchester
Registration: 9:30 am Walk Start: 10:30 am
Fairfield County Walk
Sunday, May 15, 2016
Calf Pasture Beach, Norwalk
Registration: 9:30 am Walk Start: 10:30 am
New Haven County Walk
Sunday, June 5, 2016
Town Center at Meadowbrook, Hamden
Registration: 9:30 am Walk Start: 10:30 am
REGISTER NOW! www.kidneywalk.org
May 1, 2016 Hartford/Springfield Kidney Walk
May 15, 2016 Fairfield County Kidney Walk
June 5, 2016 New Haven County Walk
For more information and sponsorship opportunities, contact
Rob Gerowe at 203.439.7912 or
email: rob.gerowe@kidney.org
Upcoming Team Kidney Events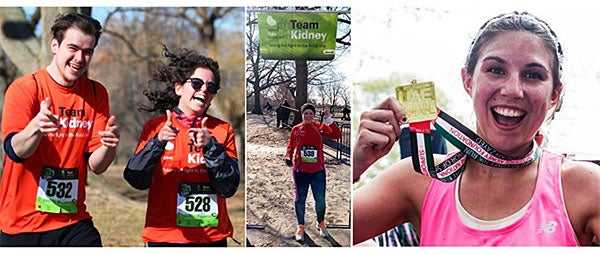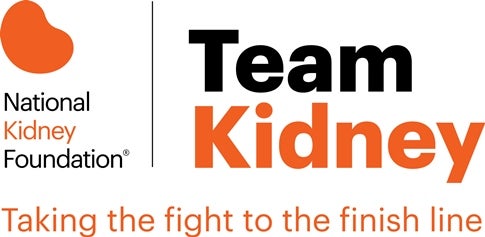 About Team Kidney
Team Kidney is the challenge program for NKF where you can run, jump, ride, swim – anything that makes you sweat – to raise funds to enhance the lives of everyone with or at risk of kidney disease. Whether you participate in honor of someone or you yourself have kidney disease, Team Kidney will be with you every step of the way. Contact Rob Gerowe for more information at 203-439-7912 ext 222. Click here for more information.
Why Support Us?
Kidney disease is a major public health issue.
1 in 3 American adults is at risk for kidney disease.
1 in 9 American adults has kidney disease – and most don't know it.
Kidney disease is the 9th leading cause of death in the United States.
Of 118,000 Americans on the waiting list for a lifesaving organ transplant, more than 96,000 need a kidney. Fewer than 17,000 people receive one each year.
Team Member Benefits Include
Guaranteed Entry
Team Clothing
Online Fundraising Page
Virtual Coach
Monthly Team Emails
Team Discounts from Sponsors (if applicable)
Private Pre-Race Dinner (when applicable)
Donate your old car, van, truck, or boat to help improve the lives of the millions of Americans affected by kidney disease. Donate today!
Make a Gift to the National Kidney Foundation
Your tax-deductible donation to the National Kidney Foundation will enable us to provide help and hope to the 26 million Americans with chronic kidney disease. Your contribution supports public, patient and professional education, early detection programs, research and organ donation awareness.
How Your Gift Helps:
Empowers 4 million visitors through our website, kidney.org, to learn about symptoms, risk reduction and tools to improve their quality of life.
Engages over 131,000 doctors and other healthcare providers with Continuing Medical Education (CME) in cutting-edge treatments that find kidney disease early and stop it in its tracks.
Helps screen over 30,000 high risk individuals nationwide—20% of whom will learn for the first time that immediate medical attention is required.
Contact Karen Corbin to donate today.
Who: YOU!
What: We have opportunities to become part of many different committees...share your ideas with us- we want to hear them! We have opportunities for in-house projects...come spend some time with us! We have many ways you can volunteer the day of an event...join us!
When: Based on the opportunity, dates and times vary. Let us know what you're interested in doing!
Where: Some volunteer opportunities are available here in our office, some from the comfort of your home, and some on location!
Why: Because you support us in our mission and we'd like to you to share your ideas and time helping us reach the 1 in 3 at risk!
Looking for PEER support?
Want to be a positive role model that others can relate to, identify with and learn from?
What is Peers?
A national, telephone-based peer support program from the National Kidney Foundation (NKF)
Connects people who want support with someone who has been there
Helps people adjust to living with chronic kidney disease, kidney failure, or a kidney transplant
Why participate?
Because you may:
Want more one-on-one support than your healthcare professional can provide in a brief office visit
Benefit from talking to someone who has been there
Wish to help others by sharing your own personal experience about living and coping with kidney disease...
FREE Kidney Living Magazine for dialysis patients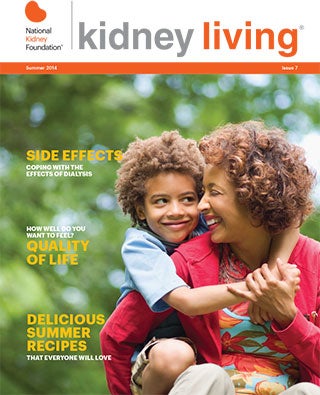 Kidney Living is the National Kidney Foundation's FREE magazine for dialysis patients!
Each issue features stories from people who are living well on dialysis, as well as tips for coping with kidney disease, healthy eating, finding support, and so much more.
Click here to learn more and sign up!
Patient & Family Services
The following are a few programs and services provided through our grass roots committee structure.
Information Library - Contact us to receive free literature about kidney disease risk factors, treatment options, and more. You may also click here to view our literature on line.
Free Presentations - View upcoming educational presentations in our Calendar of Events.
Speakers' Bureau - Contact our office to schedule a presentation about kidney disease or organ donation for your school, organization or community group. We never charge a fee for this service.
Health Fairs - Contact our office if you would like the National Kidney Foundation to participate in a community health fair or other educational event.
Resource Service - We can direct you to additional resources for patients and caregivers that may be available for you and your family.
More on Organ Donation & Transplantation
Connecticut Donor Registry
United Network for Organ Sharing
LifeChoice Donor Services
Hartford Hospital
Yale-New Haven Hospital
New England Organ Bank
Thank You to Our Sponsors