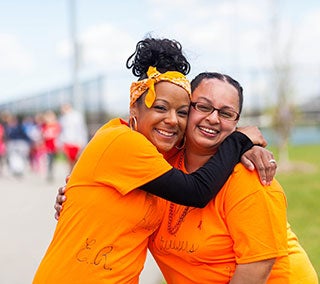 Come out and Celebrate Life!
The National Kidney Foundation's Kidney Walk presents an occasion for dialysis patients, organ transplant recipients, donor families, living donors, the medical communities, and the general public to celebrate LIFE and support the NKF mission.
Get Ready for Kidney Ball 2015!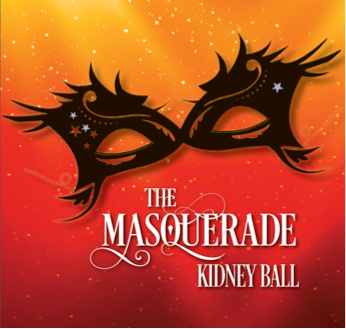 Join us on Saturday, October 24th for a night of mystery, intrigue, and revelation at the Omni Shoreham Hotel in Washington, DC! Now in its 35th year, the Kidney Ball convenes leaders in business, medicine, politics, and philanthropy to support NKF and its programs and services.
Talbots Shopping Benefit
Thursday, October 15, 2015


Talbots
5320 Western Avenue, Suite A
Chevy Chase, MD 20815

Join us on Thursday, October 15th for an exciting evening of shopping and community giving at Talbots in Chevy Chase! 10% of all purchases made between 3 - 7pm will be donated back to NKF to support our programs for kidney patients and their families! Browse their latest collection to update your wardrobe for fall and winter, or start your holiday shopping early with the perfect gift. NKF staff will be on hand during the promotion to share educational materials about kidney disease and organ donation, as well as the latest information about ways to get involved with NKF through events like the Kidney Ball, Kidney Walks, and NKF Golf Classics. We hope to see you there! RSVP on Facebook or contact Highl Daniel at or 202.244.7900 ext. 712 for more information.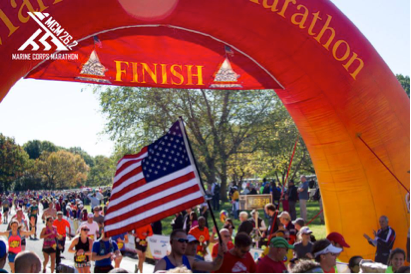 Still need a bib for the Marine Corps Marathon or the MCM 10K? Consider racing with Team Kidney on October 25th in Washington, DC: you're guaranteed entry, and eligible for many more benefits!
Save the Date: Patient Education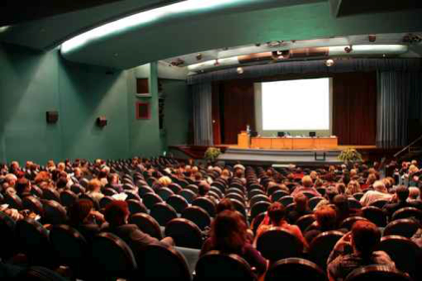 Join us on Sunday, November 1, 2015 at the Greenbelt Marriott in Greenbelt, MD for a day of educational programming for kidney patients at their caregivers. More information will be available soon; we look forward to seeing you there!
Public Education Program
Do you need someone to speak to your group about kidney disease? Contact us to see how we can help you.
Do you have a kidney experience you want to share? Become a volunteer presenter and help us get the word out about these important topics. More Information.
Every single day, the Kidney Car program receives over 100 car donations. In fact, our car donation program is one of the oldest and largest used charity car programs in the country. Kidney Cars has been in operation since 1983, and during that time over 685,000 people have donated their car, truck or boat to the National Kidney Foundation's vehicle donation program. Help save lives by donating today.
KEEP Healthy - Free Kidney Health Check
The National Kidney Foundation's community-based initiative to educate about the kidneys, risk factors for kidney disease, and steps to take to keep kidneys healthy and reduce risk.
Check-up includes: risk survey, body mass index (BMI), blood pressure check, free educational materials, and opportunity to speak with a health care professional. More Information
NKF has many volunteer opportunities available for those who would like to get involved and lend a hand. For the National Capital Area, call (202) 244-7900 or email dcvolunteer@kidney.org.
For Virginia call (804) 288-8342 or email Susan Manuel.
Register on our VolunteerMatch websites:
DC | VA