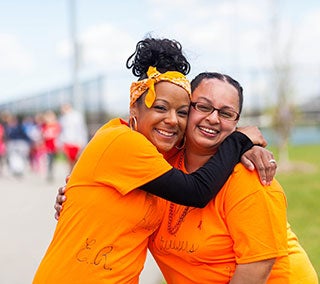 The Kidney Walk is the nation's largest walk to fight kidney disease. Held in nearly 100 communities, the event raises awareness and funds lifesaving programs that educate and support patients, their families and those at risk.
Please join us at one of our three upcoming Bay Area Kidney Walks!
San Francisco Kidney Walk Sunday, May 31, 2015, Justin Herman Plaza – The Embarcadero
Silicon Valley Kidney Walk Saturday, June 6, 2015, Cityview Plaza – San Jose
East Bay Kidney Walk Sunday, June 7, 2015, Bishop Ranch – San Ramon
Thank You to Kidney Walk Sponsors To-Date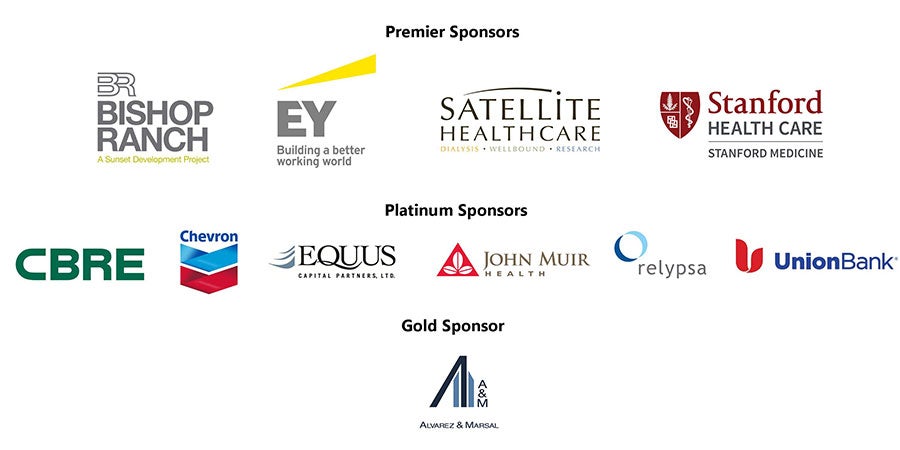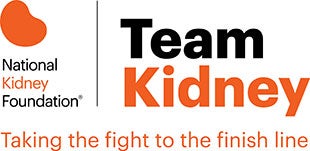 Join Team Kidney!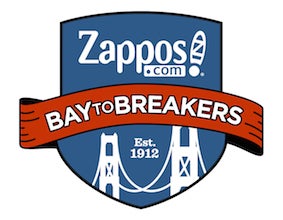 Bay to Breakers
Sunday, May 17, 2015

SF Marathon
Sunday, July 26, 2015
Run the 5K, Half Marathon, or Full Marathon as part of Team Kidney! Contact Julia Schrogin, (415) 543-3303 ext. 510, to get involved.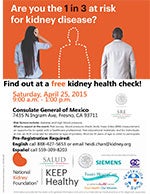 FREE Kidney Health Check in Fresno!
Saturday, April 25, 2015
9:00 a.m. - 1:00 p.m.
Consulate General of Mexico
7435 N Ingram Ave
Fresno, CA 93711
To Register:
English call (888) 427-5653 or email Heidi Chan
Español call (559) 309-8203
San Francisco Authors Luncheon
Save the date for the 27th Annual San Francisco Authors Luncheon - Saturday, October 24, 2015. More details to be announced soon!
Look for the 2015 authors lineup in late spring!
Tremendous thanks to our fall 2014 featured authors, including Kelly Corrigan, Arianna Huffington, Christopher Kostow, Norman Lear, Eric Litwin, Hampton Sides, and Susan Vreeland; long time emcee Michael Krasny, PhD; and Event Chair Tyler Hofinga. Please consider supporting our bookselling partner, Book Passage.
Attend one of our upcoming Nephrology Journal Clubs!
Thursday, April 16, 2015
Tuesday, June 16, 2015
For more information and to submit a registration form, contact Heidi Chan.
Become a Your Kidneys & You Volunteer!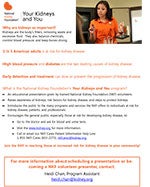 Make a difference by spreading awareness about kidneys and kidney disease in your local community. For more information, and for training dates and locations, please contact Heidi Chan.
Donate your Car to Kidney Cars!
Make a car donation and help improve the lives of the millions of Americans affected by kidney disease. Donate now.