Celebrate A Great Year With Us!
NKF is proud to announce we've had a terrific year of impact and success because of YOUR support through volunteerism, civic engagement and financial support! Read up on our local impact below and how we're being great stewards of your time, talent and treasure.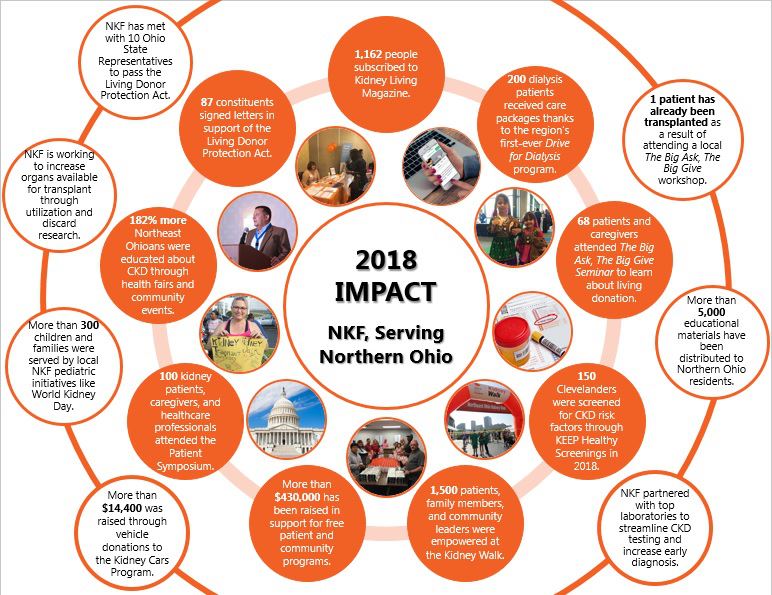 If you'd like to make a year-end gift, we welcome you to donate online or fill out this form to give today!
Thank you to all the Year-Round Supporters!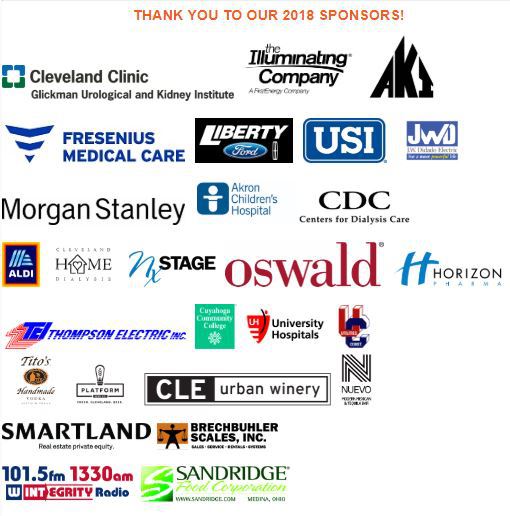 The Kidney Walk is the nation's largest walk to fight kidney disease. Held in nearly 100 communities, the event raises awareness and funds lifesaving programs that educate and support patients, their families and those at risk. Take a lifesaving step today and sign up for a walk below.
Join us on June 2, 2019
NKF Konica Minolta Golf Classic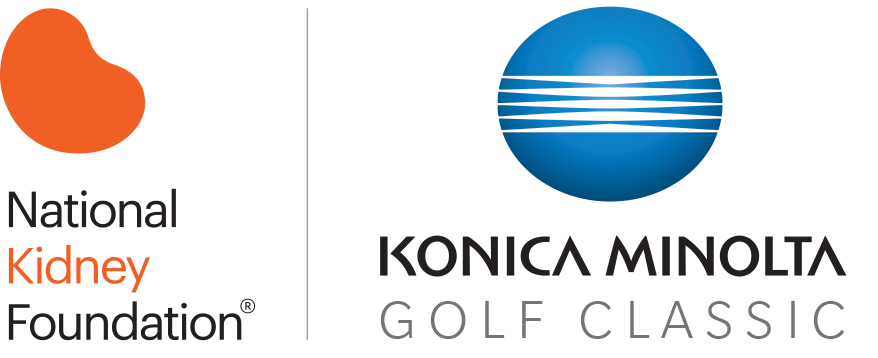 Save the date for Tuesday, July 23, 2019, at Firestone Country Club. You can register your foursome today by clicking here. If you are interested in joining the 2019 Golf Classic planning committee, please contact: Katie Dager at 440-985-0114.
Patient Symposium is an annual event designed to educate, empower, and engage kidney patients and caregivers. Save the date for October 6, 2019 for next year's event at the Crowne Plaza in Independence. Formal invitations and announcement to follow.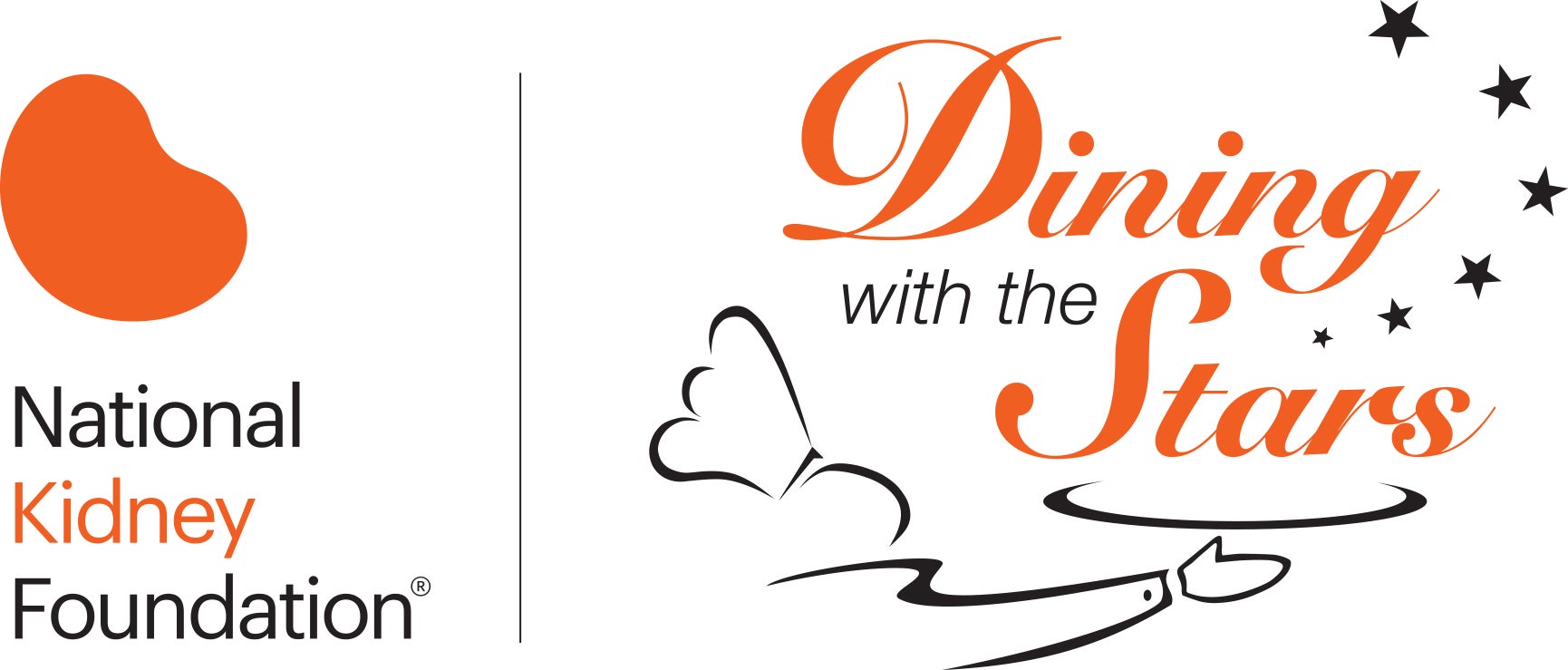 The 4th Annual Dining with the Stars on November 8, 2018 was a success! Thank you to all who contributed to our life-saving mission. Thank you also to John Skory, Dr. Ron Flauto, and Deb and Ed Svercek! Save the date for November 2019!
KEEP Healthy - Free Kidney Health Check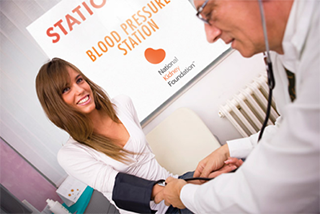 The National Kidney Foundation's community-based initiative to educate about the kidneys, risk factors for kidney disease, and steps to take to keep kidneys healthy and reduce risk.
Check-up includes: risk survey, body mass index (BMI), blood pressure check, free educational materials, and opportunity to speak with a health care professional. Click here for more information.
Please contact Anna Tzinis at (440) 241-6780 for more information. Click here for an informational flyer about KEEP Healthy screenings.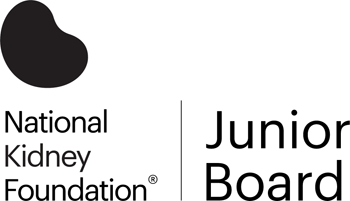 NKF Serving Northern Ohio is currently accepting applications for its Junior Board! If you or someone you know is interested, please complete an application and return it to Katie Dager
Donate your old car, van, truck, or boat to help improve the lives of the millions of Americans affected by kidney disease. Donate now.
Please contact Anna Tzinis at (440) 241-6780 for more information.
Most people don't know anything about their kidneys and how important they are to their health, including the 30 million people who have kidney disease. If caught early, kidney disease can be slowed or even stopped. The NKF offers a free presentation call Your Kidneys & You to educate the community on how the kidneys function, early detection, testing, and prevention.
The NKF offers "Your Kidneys & You" awareness and education presentations to any group of individuals interested in learning more about kidney disease. The presentation covers risk factors, what kidney disease means, the importance of early detection, and treatment strategies. If your group or organization would be interested in having a "Your Kidneys & You" presentation or receiving more information, please contact Anna Tzinis or call (440) 241-6780.
Learn more
Additional Patient and Professional Services
New Patient Packets - New Patient Information Packets are made available to all patients who receive treatment for kidney failure at facilities served by the us. Its purpose is to inform patients and their families abut kidney disease and of the variety of resources and activities we provide.
Living Donor Information Packets are made available to anyone who is potentially interested in being a living kidney donor. The packets provide information about the evaluation process for potential donors, the benefits and risk of donation, and where you can find additional information and support. If you're interested in being a living donor and would like information about kidney donation, please contact Marsheen Campbell or call (614) 882-6184 ext. 853.
Educational Literature & Materials – The NKF has a variety of educational brochures and materials geared toward patients in the early stages of kidney disease, dialysis patients, transplant recipients, family supporters, professionals and those who are at risk for kidney disease. Contact us to receive this free literature or view our literature here: NKF Store.
Professional CME/CE Activities – The National Kidney Foundation has been awarded Accreditation with Commendation from the Accreditation Council for Continuing Medical Education (ACCME) and offers a variety of CME/CE activities with an inter-professional team approach. Click here for more information: CME/CE Activities
Organ & Tissue Donation – Across the nation, citizens have the opportunity to help others by signing up to become organ and tissue donors through state donor registries. Click here to go to Donate Life Ohio for more information and to register to become a life-saving organ donor: Donate Life Ohio