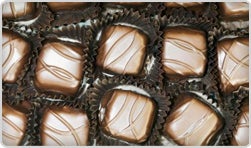 The 31st Annual Chocolate Fantasy will be held on Saturday, January 27, 2018 from 11:00am-5:00pm at the Agricenter International, 7777 Walnut Grove Rd., Memphis, TN 38120. Come and taste Memphis' best chocolate desserts, candies, cookies, ice cream, pastries and other chocolate treats. Enjoy music, entertainment, live auction and games.
Tickets may be purchased at Dinstuhl's and Nothing Bundt Cakes. For more information, please contact us at 901-683-6185.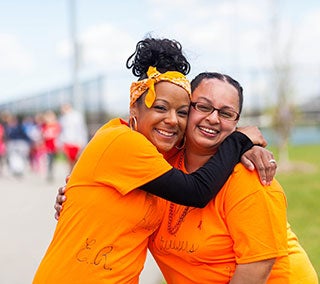 The Kidney Walk is the nation's largest walk to fight kidney disease. Held in nearly 100 communities, the event raises awareness and funds lifesaving programs that educate and support patients, their families and those at risk. Take a lifesaving step today and sign up for a walk below.
Memphis Kidney Walk - June 2, 2018
The NKF Golf Classic is the nation's premier amateur golf event for charity. Qualifying first, second, and third place foursomes from every local NKF Golf Classic are invited to compete at the National Finals held at the famed Pebble Beach Resorts.
NKF Golf Classic - August 20, 2018
KEEP Healthy - Free Kidney Health Check
The National Kidney Foundation's community-based initiative to educate about the kidneys, risk factors for kidney disease, and steps to take to keep kidneys healthy and reduce risk.
Check-up includes: risk survey, body mass index (BMI), blood pressure check, free educational materials, and opportunity to speak with a health care professional.
For more information call:
NKF of West Tennessee
(901) 683-6185
Kidney Car Donations Boost Kidney Education and Research Programs
The National Kidney Foundation's Kidney Cars Program enables you to turn in your used car, van, truck, motorcycle or even boat into funding for kidney education, research and organ donation programs. You'll also very likely receive two benefits you won't get from a dealer trade-in (or from a holiday song). You'll get a good feeling and you may even get a tax-deduction! Click here or call (800) 488-KARS!
Sign Up to be an Organ Donor at
www.tndonorregistry.org
or
www.midsouthtransplant.org