Appropriate for
Diets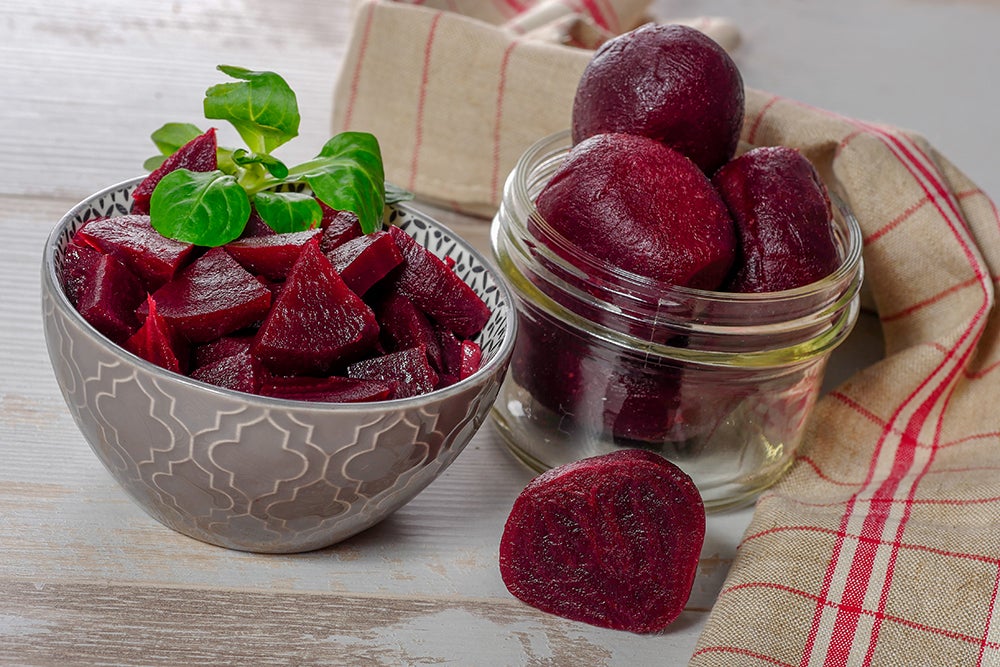 Ingredients
6

oz. package of apricot gelatin

15

oz. can sliced pickled beets

1

Granny Smith apple, peeled, cored and julienne

¼

cup sugar

¼

cup cider vinegar

1

teaspoons horseradish

2

teaspoons Dijon mustard
Directions
Drain beets, saving the liquid.
Add enough water to the beet liquid to make 1 ½ cups.
Place beets and apples in a serving bowl.
Bring liquid to a boil, remove from the heat and dissolve gelatin in the liquid.
Add sugar, vinegar, horseradish and Dijon mustard; stir together.
Pour over the beet and apples, refrigerate and allow to gel.
Meal types
Nutritional information
Calories 115

Carbohydrates 27.6 g

Dietary Fiber 1.1 g

Protein 1.4 g

Fat 0.2 g

Saturated Fat 0 g

Sodium 161.9 mg

Potassium 96.5 mg

Calcium 8.9 mg

Phosphorus 28.7 mg