Appropriate for
Diets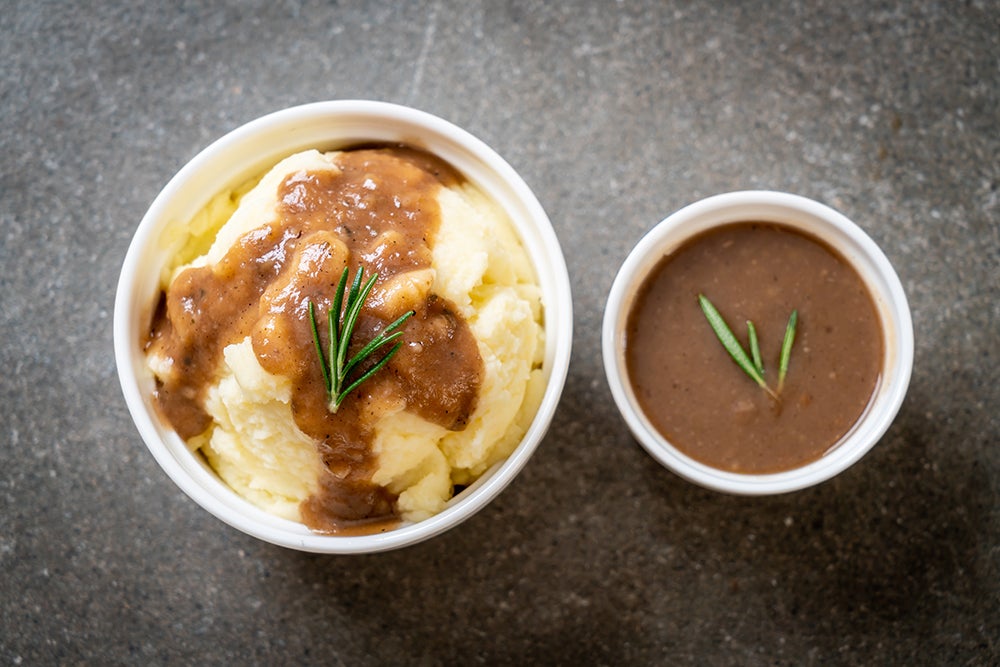 Ingredients
½

teaspoon canola oil

1¼

cups (4 oz) ¾ inch diced onion

1

cups (4 oz) ¾ inch diced celery

1½

lbs chicken wings

4

cups water

¾

teaspoon poultry seasoning

¼

teaspoon sage

¼

teaspoon white pepper

1

teaspoon chicken bouillon

¼

cup cornstarch

½

cup water
Directions
In a heavy bottom pot, add vegetable oil, onions and celery and cook over medium heat until onions are translucent.
Add chicken wings, water, poultry seasoning and sage.
Simmer for 1 ½ hours.
Strain and save the liquid.
Refrigerate over night.
Remove from the refrigerator, scrape any solidified fat off the top and heat the liquid to a boil.
Add white pepper and bouillon.
Mix cornstarch and water into a slurry.
Slowly whisk the slurry into the simmering liquid.
It will thicken very quickly and keep stirring until you have reached your desired thickness.
Remove from the heat and serve.
Meal types
Nutritional information
Calories 43

Carbohydrates 7 g

Dietary Fiber 0.9 g

Protein 1.6 g

Fat 0.7 g

Saturated Fat 0.1 g

Sodium 87 mg

Potassium 111 mg

Phosphorus 22 mg

Calcium 23 mg